Wednesday, September 12, 2001,
Chandigarh, India



B U S I N E S S
Global markets rocked by US crisis
New York, September 11
Global markets were rocked by reports that two planes had crashed into the New York World Trade Center on Tuesday sending investors scrambling to traditional safe haven assets like U.S. Treasuries.
Stocks to tumble
UK stocks plunge
Imports of 300 items dip 17%
New Delhi, September 11
The fear of foreign goods swamping the Indian market in post-QR regime appears unfounded. The government today released figures showing that import of 300 sensitive items have in fact declined by as much as 17 per cent during April to July.
JVG case hearing adjourned
Ludhiana, September 11
The much-hyped case of JVG Group of companies was adjourned today till January 28, 2002. The court of Additional Chief Judicial Magistrate, Mr J.S. Chauhan was jam-packed this morning as the investors and their relatives who were allegedly cheated by the JVG group of companies, were anxiously waiting for the outcome of the case. Some of the investors had come as witness in the court.


Rupee hits yet another record low
Mumbai, September 11
The rupee hit yet another record low against the US currency early today due to persistent dollar demand from banks amidst thin supplies.
Bank of Punjab to accept LIC premium
Chandigarh, September 11
Bank of Punjab has entered into an agreement with LIC for accepting LIC premium on multiple electronic channels.
GM to acquire Bupyeong plant
Chandigarh, September 11
The creditors of Daewoo Motor and General Motors of the USA have agreed that the US automaker will acquire Daewoo's main Bupyeong plant along with other plants. This agreement is likely to accelerate the undergoing sales negotiations.
Bengal CM to visit Japan on September 15
Kolkata, September 11
Putting himself in Jyoti Basu's shoe, Chief Minister Buddhadev Bhattacharyya is setting out to Japan on September 15 to attract foreign investment for West Bengal.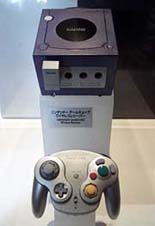 Nintendo's GameCube console and its controllers are displayed at un unveiling in Tokyo in this file photo. Nintendo Co will launch the long-waited GameCube system on Friday in the opening shot of what promises to be a fierce three-way fight for the game console market.
— Reuters

Decision on Air-India next week
September 11, 2001
When you sell your property
September 10, 2001
Punjab besieged by economic slowdown
September 9, 2001
Asia Resorts case: police inaction alleged
September 8, 2001
Hiten Dalal gets 3 years' RI
September 7, 2001
IMF cuts India's growth forecast
September 6, 2001
Hewlett-Packard buys Compaq
September 5, 2001
Enron, SIA fiasco not to hit Plan target
September 4, 2001
Hospitals offer attractive health packages
September 3, 2001
Singapore Airlines pulls out of AI race
September 2, 2001
Import restrictions on Pak goods eased
September 1, 2001