Britain's Queen Mother passes away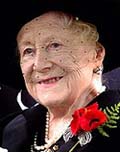 London, March 30
The Queen Mother, the 101-year-old mother of Britain's Queen Elizabeth, died at 1515 GMT (2045 IST) today, Buckingham Palace said. The Queen Mother, the widow of King George VI and a rock of support behind her eldest daughter Queen Elizabeth, died "peacefully in her sleep" after a period of declining health.
Commandos end jail siege
Five inmates die in operation
Chapra (Bihar) March 30
Launching a commando operation, the CRPF and Bihar Military Police today stormed the Chapra Divisional Jail here, ending its four-day-long siege by its rebellious inmates, killing at least five prisoners and injuring several others.
Talks planned on counter-terrorism
Beijing, March 30
India and China will hold the first-ever dialogue on counter-terrorism, a sensitive issue for Beijing in view of its close relations with Pakistan.
In Her World today

THE TRIBUNE MAGAZINES
On Mondays

On Sundays
On Saturdays

Interest on GPF cut by .5 pc
New Delhi, March 30
In a significant move towards a softer interest regime, the government today announced a cut in interest rates on Special Deposit Scheme, General Provident Fund and other deposits from 9.5 per cent to 9 per cent.
VC fails to hold Syndicate meeting
Patiala, March 30
The much-awaited Syndicate meeting of Punjabi University, which was to take up the university budget as well as a controversial agenda included by Vice-Chancellor Jasbir Singh Ahluwalia against his adversaries, could not be held yesterday with members of the Joint Action Committee (JAC) blocking his entry into Guru Tegh Bahadur Hall where the meeting was to take place.


SGPC okays budget amid pandemonium
Amritsar, March 30
Amid pandemonium, the Shiromani Gurdwara Parbandhak Committee today passed its annual budget totalling Rs 190 crore at Teja Singh Samundari Hall here today.
SGPC President Kirpal Singh Badungar and members belonging to the Shiromani Akali Dal (Badal) stop Mr Gurcharan Singh Tohra from speaking at the SGPC budget session in Amritsar on Saturday. — Photo Rajiv Sharma
Mosque siege ends
March 29, 2002

Gujarat heads for snap poll?
March 28, 2002

Joint session okays POTO
March 27, 2002

Yasin Malik held under POTO
March 26, 2002

NHRC indicts Gujarat Government
March 25, 2002

PDS price for APL families cut
March 24, 2002

Govt not to deviate from NDA agenda
March 23, 2002

POTO Bill defeated in RS
March 22, 2002

Ceiling on RBI Relief Bonds goes
March 21, 2002

Sekhon forced to retire
March 20, 2002