Sunday, April 28, 2002
Books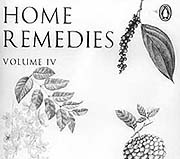 Home Remedies by T.V. Sairam. Penguin Books India (P) Ltd, 11 Community Centre, Panchsheel Park New Delhi. Pages 232. Rs 250.
Lahore Nama by Santosh Kumar. Vibha Publications J-22, B.K. Dutt Colony, Jor Bagh Road, New Delhi. Pages 108. Rs 150.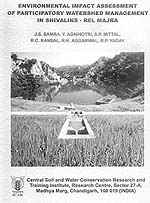 Perfect Health by Jill Margo. Penguin Books India (P) Ltd. Pages 368. Rs 250.
Management of Elephants in Captivity by S.S. Bist Natraj Publishers, Publications Division, Dehra Dun. Pages 160. Rs 295.
The Tiger in India by J.C. Daniel. Natraj Publishers. Dehra Dun. Pages 300. Rs 495.
Environmental Impact Assessment of Participatory Watershed Management in Shivaliks— Rel Majra by J. S. Samra, Y. Agnihotri, S. P. Mittal, R. C. Bansal, R. K. Aggarwal & R. P. Yadav. Central Soil and Water Conservation Research and Training Institute, Research Centre, 27-A, Madhya Marg, Chandigarh. Pages 166. Price not mentioned.