Punjab Vidhan Sabha's golden hour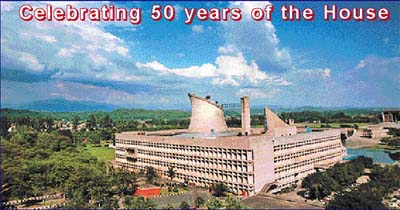 Satya Pal Dang
INDIA is one of the few developing countries in which the parliamentary democracy has not only survived but has also developed strong roots. We have the Lok Sabha and the Rajya Sabha for the country as a whole and Assemblies in all the states. In some states — the bigger ones — the legislature consists of the Vidhan Sabha and the Vidhan Parishad, while in the remaining ones it consists only of the Vidhan Sabha.
Marriages are made in this haven
Pratibha Chauhan
IS IT the love of the place and its people or the need to undertake some spiritual quest or the irresistible lure of drugs that attracts many foreigners to settle down in Kulu-Manali?
Use attar to make romance bloom
Firoz Bakht Ahmed
IT it is known for melting the coldness of a maid and the sternness of a saint! The centuries-old desi perfume, attar is now making waves in the international fashion scene. Recently Naomi Campbell, the bewitching model, was seen trying out mehndi and attar. Few know that Andhra Chief Minister Chandrababu Naidu has a weakness for attar khus.
An outlet for Twinkle's creativity
Nupura S.
ASK soon-to-be-mom Twinkle Khanna which role appeals to her the most — that of a star daughter, actress, interior designer, businesswoman or Akshay Kumar's wife — and she is quick to respond, "The role of a liberated woman appeals to me."
A new tourist circuit?
Rishi Singh
HISTORY may have kept records of prominent invasions into Punjab but there were many which went unrecorded. From the great civilisation of Harappan and Mohenjadaro to the Mughal rulers who conquered the interior of Punjab, the region saw the rise and fall of a number of empires.