Monday, May 13, 2002, Chandigarh, India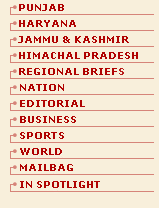 C A L E N D A R
Monday, May 13, 2002
Vikrama Samvat
2059
Vaishakha
31
Shaka Samvat
1924
Vaishakha
23
Hijri
1423
Safar
29

Vaishakha Shukla Paksha Pratipada up to 5.16 pm.
The first lunar day of the bright half of Vaishakha.
Krittika Nakshatra up to 4.00 pm.
Neptune turns retrograde at 5.30 pm.
Sighting of the new moon.
Deva damodar sacred day.
Sarvartha-siddhi yoga 4.00 pm (onwards).