Sunday, June 9, 2002
Books
New look at significance of Indian Ocean
Madan Mohan Puri
Indian Ocean in the 21st Century: Linkages and Networking
edited by S. Z. Qasim. Sai Publishers for the Society for Indian Ocean Studies, New Delhi. Pages vii+257. Price Rs 650.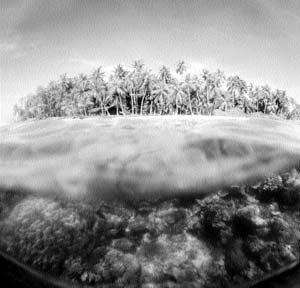 The Society for Indian Ocean Studies, in collaboration with the Department of Ocean Development and Ministry of External Affairs, organised in early February 1998, a two-day international seminar on the linkages and networking in the Indian Ocean in the new century —-which may well be the Century of the Ocean—-that deliberated on how best the ocean could be used for our economic, navigational and geopolitical needs. The book under review presents the 24 papers of the seminar. They elaborate on aspects ranging from dimensions of sustainable development, ocean governance, the Indian Ocean Rim-Association of Regional Co-operation (IOR-ARC), trading, science and research in oceanography and Antarctica, mineral exploitation in the ocean besides some specific case studies.
Developing their own system of regional cooperation, based on new concepts of water management is the main interest of the Indian Ocean countries, and this would be served best through regional commissions on technology cooperation and transfer, and sustainable development—-restructured and updated to ensure efficient ocean governance along with further evolution of the law of the sea in the new century. Structures like the IOR-ARC enhanced and accelerated intra-oceanic trade and commerce with inevitable inflows of foreign direct investments, and conscious legal measures for conservation, management and uses of the ocean's resources to ensure sustainable development suited to the region and its peoples would help—-in fact, is called for. The erstwhile power-obsessed, power-driven geopolitics must change radically to a new one of active, meaningful cooperation, which ensures peace, and more equitable and sustainable management of space and natural resources on land and at sea. This new geopolitics retrieves the pristine 'tradition of geopolitics from the strategic community and military planners to address the question of securing a peaceful, socially just and environmentally sustainable order for the oceans through patient negotiations and consensus rather than by domination or use of force', abjures 'the imperialist geopolitics of control of space and monopolisation of trade', and substitutes the common obsession of 'national security' with 'the concept of comprehensive 'human security'. The term 'sustainable development' itself inheres in it a confusing, misleading—-avoidable, harmonisable—ambiguity because of the differences in the particular perspectives of the West (North) and the East (South). It is persuasively argued that the Eastern concept of sustainable development inheres in its matrix human and ethical, incorporeal values—the use here of the word 'spiritual', with its strong, commonly held religious connotation, in my view, is quite misleading and unnecessarily provocative. Sustainability must be rooted in ethics, which indeed is the crucial human element.