***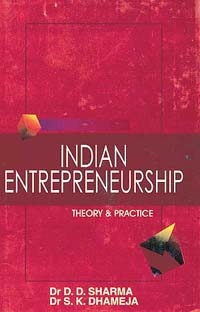 Indian Entrepreneurship by Dr. DD Sharma & Dr. SK Dhameja Abhishek Publications, Chandigarh. Pages: 408. Price: Rs 795.
Gone are the days when an average Indian could look upon the state to provide him with employment. With the opening up of the economy the private sector's role has become more important. Entrepreneurship, however, is not about generating jobs. It has more to do with organizing the various factors of production to create quality goods and services at competitive prices. This basic fact often gets ignored in a protected or controlled economy.
Today the Indian entrepreneur is discovering the virtues of running a business unit on truly commercial lines. This book points out that a number of support agencies and financial institutions are vigorously pursuing entrepreneurship development programmes. The chapters on women entrepreneurs, self-employment, entrepreneurial information system and the role of polytechnic in developing enterprise could be of interest to budding tycoons.
***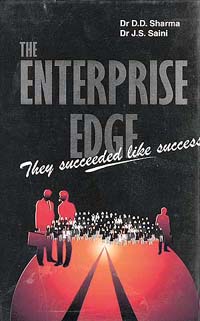 The Enterprise Edge by Dr. D.D. Sharma & Dr. J.S. Saini Abhishek Publications, Chandigarh. Pages: xi + 336. Price: Rs. 750.
You have to be one step ahead of the competition in order to climb up the corporate world's slippery ladder. For this, one should be fully conversant with the nitty-gritty of one's chosen enterprise. Of course, there should be a strong desire for excellence. High achievers normally set their own standards of excellence, though some do try to use the rivals' performance as benchmarks. Quite a few develop unique entrepreneurial capabilities through technological innovations, neoteric motivation techniques for the workforce, new marketing strategies and even by rationalising the schedules for raw material supplies. Sometimes, an entirely new product does the trick for an entrepreneur. This book features such winners as Bill Gates, Swaraj Paul, Dhirubhai Ambani, Bhai Mohan Singh, Azim Premji, Narayana Murthy, R. Ramaraj, Om Prakash Jindal, Karsanbhai Patel etc. Then there are women entrepreneurs like Archana Shah, Ela Bhatt, Catherine Hughes etc. Intrapreneurs like K.V Kamath, Keki Dadiseth etc. too are featured in the volume. Intrapreneurs are those who "work wonders in others' enterprises where they work".
The authors do not merely eulogise the high achievers. They also explain the rudiments of a successful enterprise and acquaint us with the formula for success, viz., hard work coupled with fortitude, knowledge and foresight. Snap out of that torpidity, pull up your socks and zoom up the path to success – by reading this tome.
***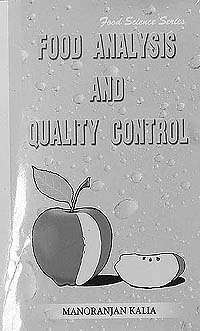 Food Analysis and Quality Control by Manoranjan Kalia Kalyani Publishers, Ludhiana. Pages: xviii + 332 + 125. Rs. 220.
The demand for food is unlimited, while its supply is limited simply because the quantity of land cannot be increased in absolute terms. The high-yielding varieties, better agronomic operations and crop protection practices, scientific pre and post-harvest management as well as improved soil and water administration cannot increase food production indefinitely. So, sooner or later, a situation will arise when the world food production would reach a plateau, while the population might continue to grow. A nightmare? Yes, and a probable one too. We know that already there are places on this planet where food shortage is perennial. How do we meet the challenge of successfully feeding the hungry masses?
Kalia points out that scientific food preservation is one of the solutions. Some foods like rice, maize, wheat etc are less perishable than dairy products, fruits and vegetables. Since cereals form the staple diet of people in poor countries, it is imperative to develop effective food processing techniques to provide nutrition to our people. Here details of quality control of food products, total quality management and other related concepts have been explained in detail. The book is an excellent buy for students and professionals alike.