Karuna Goswamy
Clues
Across
2. Humorous, amusing.
6. Prefix indicating 'new'.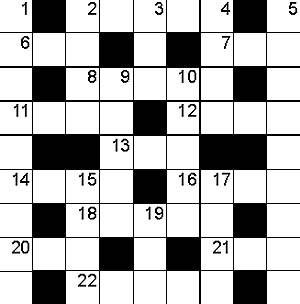 7. Long period of time, age.
8. Last letter in the Greek alphabet.
11. Thin slab of baked clay.
12. Eithteenth century British composer of operas.
13. Edge; outer circle of a wheel.
14. Hanumana burnt Lanka with his.
16. Complex weaving technique native to Orissa.
18. Popular comic character in old comics.
20. Hatim ____, munificent king of Middle East.
21. Prefix indicative of 'life'.
22. John ____ great-English poet of the 17th century.