Wednesday, July 24, 2002, Chandigarh, India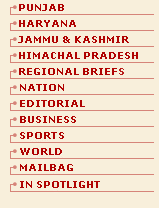 C A L E N D A R
Wednesday, July 24, 2002
Vikrama Samvat
2059
Shravana
9
Shaka Samvat
1924
Shravana
2
Hijri
1423
Jamadi-ul-avval
13

Aashara Poornima up to 2.40 p.m.
The fifteenth lunar day of the bright half of Ashara.
Uttarashada Nakshatra up to 7.30 p.m.
Satyanarayana brata
Vyasa pooja
Guru Pooja
Beginning of chaumasa brata
Kokila brata.