Questions 1. Identify the stamp.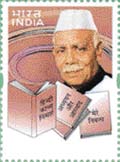 2. When was it issued?
3. In what denomination was it issued?
4. The stamp was issued to mark which occasion?
5. How many stamps were issued on this occasion?
6. Name the personality on the other stamp.
7. What is the monetary unit of Norfolk Island?
8. If we find G.K.C.A. overprinted on stamps of Yugoslavia, can you tell the name of the place to which it belongs?