Sunday, August 4, 2002, Chandigarh, India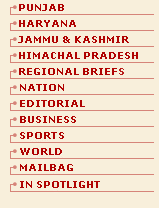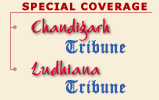 W O R L D
A VIEW FROM PAKISTAN
Sharif breaks ice with military regime
The election of Shahbaz Sharif, former Chief Minister of Punjab and younger brother of former Prime Minister Nawaz Sharif, as president of the Pakistan Muslim League (N) on Saturday indicates that the ice has been broken between the exiled Sharif family and the military regime of President Pervez Musharraf.


Gang-rape highlights plight of village women
Meerwala, Pakistan, August 3


A small field is all that separates two rival clans, caught up in a brutal gang-rape case that has shocked Pakistan and highlighted the plight of women in villages obsessed with notions of honour and revenge. Now the police has been called in to keep the peace in Meerwala, a remote, sun-baked village in Punjab province.


Annan for reviewing Iraq offer
Powell rejects move on arms inspection
United Nations, August 3
Iraq's invitation for the chief UN weapons inspector to visit Baghdad for talks was met with extreme caution by UN Secretary-General Kofi Annan, who wants the Security Council to review the matter.

American Muslims to honour Sept 11 victims
Washington, August 3
In an attempt to express solidarity with the victims of the September 11 terrorist strikes on the World Trade Center, American Muslims have planned various events to commemorate the first anniversary of the attack.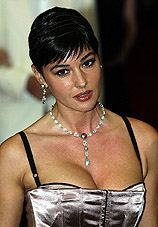 Italian actress Monica Belucci arrives to attend the Red Cross gala ball in Monte Carlo on Friday. The Red Cross ball is a traditional and annual charity event in Monaco. — Reuters

Musharraf pledges to ease Indo-Pak tension
August 3, 2002
Benazir plans grand return
August 2, 2002
Pervez firm on ending infiltration: Powell
August 1, 2002
Resume talks, ASEAN tells India, Pak
July 31, 2002
Indo-Pak talks after Oct, hints Powell
July 30, 2002
Benazir elected PPP chief unopposed
July 29, 2002
78 killed in Ukraine plane crash
July 28, 2002
Pervez may withdraw some amendments
July 27, 2002
PPP-PML rift over ARD rally
July 26, 2002