Monday, August 26, 2002
IT Click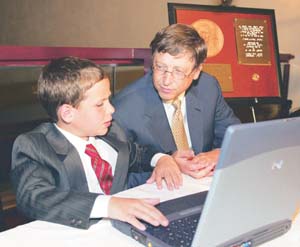 Microsoft Chairman and Chief Software Architect Bill Gates talks to 10-year-old student Timothy Peters, of Toronto, before the Canadian National Institute of the Blind award ceremony, in Toronto. Gates was awarded the Louis Braille Gold Medal (in background) in recognition of Microsoft Canada's commitment to advancing the rights and freedoms of people who are blind from around the world.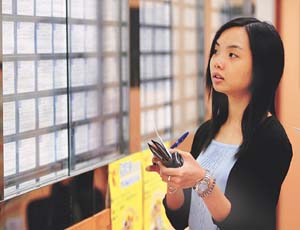 A job seeker browses through the listing at a Labour Department job centre in Hong Kong. Hong Kong's unemployment rate hit a new high of 7.9 percent in May to July as more graduates joined the labour market and companies continued to lay off workers.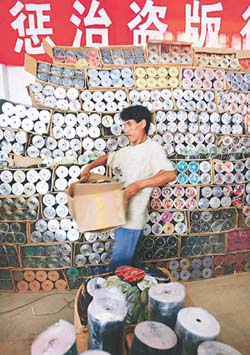 A Chinese worker carries pirated CDs which will be crushed in the southern Chinese city of Guangzhou as part a nationwide campaign to stop the illegal trade. More than 8 million pirated music and video CDs have been destroyed thus far in the campaign.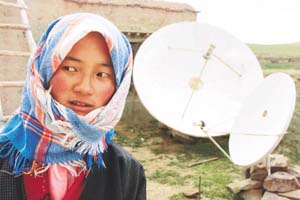 A Tibetan woman stands near satellite dishes at a remote village in Nakchu town, 4,500 metres (14,763 feet) above sea level. Beijing unveiled a new plan last year to develop Tibet's economy by pouring money into construction, mining, pharmaceuticals, tourism, communications and other industries in a drive to link the region to the rest of China.
— Reuters