R A J D H A N I A C C I D E N T P H O T O S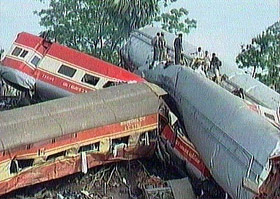 Rescuers on Tuesday stand around the wreckage of the Rajdhani Express, heading to New Delhi from Howrah, West Bengal, which crashed late on Monday near Rafiganj, about 210 km south of Bihar's capital Patna. Five coaches, two of them badly mangled, piled on top of each other after one side of the bridge, which dates back to 1936, collapsed into the river. Rescue workers used gas-cutters to slice through the twisted metal to reach trapped passengers in drizzling rain.


A passenger sits on a rail track beside a dead body lying under a derailed coach on Tuesday.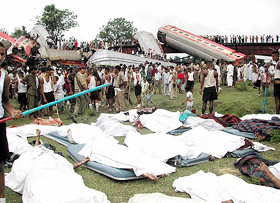 Bodies of train crash victims, covered in white sheets, are laid out on the side of the railway track.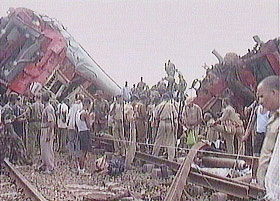 Rescuers stand around the wreckage of the Rajdhani Express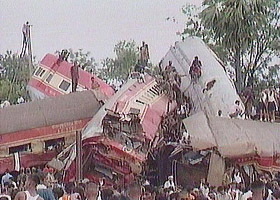 Mangled coaches of the Rajdhani Express.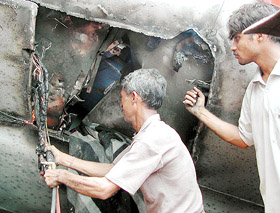 A rescue worker tries to cut through metal to help stranded passengers.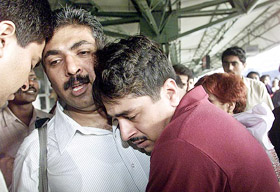 A man reacts at New Delhi railway station after hearing the news that the train carrying his relatives had derailed.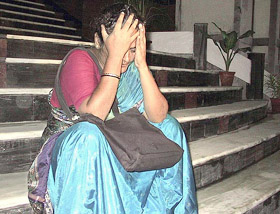 Mita Bose weeps outside Kolkata railway station after learning that the train carrying her son had jumped the tracks.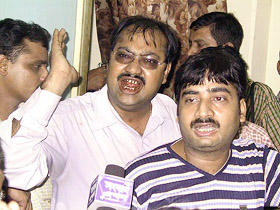 Gopal Saraf (C) demands news about the fate of his relatives aboard the train.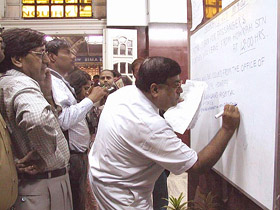 A Railways official posts a list of passengers admitted to a local hospital at Howrah station in Kolkata on Tuesday.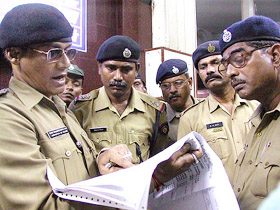 Security officers read out a list of injured passengers at Howrah station.