Monday, October 21, 2002
IT Click
A boy plays with a computer at the Fourth China Hi-tech Fair in Shenzhen, China's southern city. China is a member of the World Trade Organisation and is on track to blow past its target of seven percent GDP growth this year.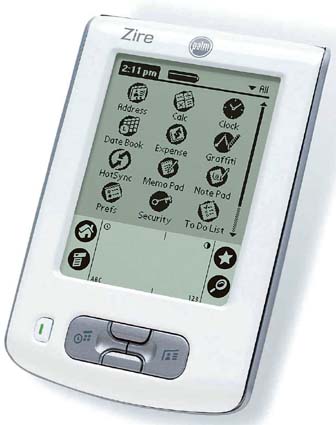 In a move to expand its market, Palm Inc. on unveiled a $99, entry-level handheld computer,Zire, hoping that students and casual shoppers will find the low cost digital assistant a better way to stay organised than jotting notes on scraps of paper.



A screenshot from the game "Tony Hawk's Pro Skater 4" for cell phones running AT&T Wireless's mMode service is pictured in this undated publicity photograph. The wireless version of the game will come out October 2002.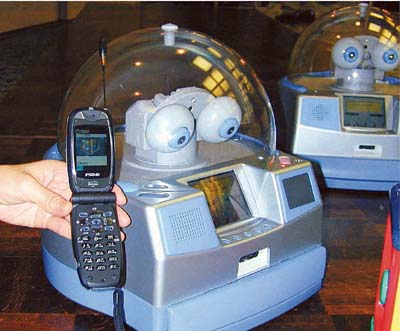 \
Fujitsu Laboratories Ltd. announced in Tokyo that it had developed a home-use robot that can be remotely controlled by a mobile phone to run electronic appliances or monitor security. The ambulatory prototype robot is called Maron-1. It consists of a drive mechanism, a multidirectional camera and a programmable system to remotely control appliances. The company plans to put the robot on the market for less than 200,000 yen ($1,666) within two years.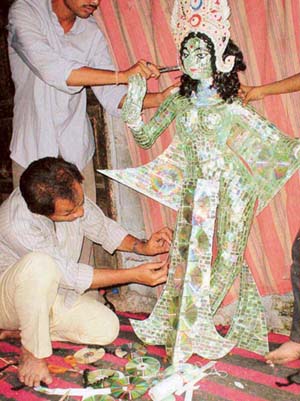 An artist Radhe Shyam busy on making the idol of Goddess Durga using 400 compact discs (CDs) at Patna.
— Reuters