Monday, October 21, 2002
Feature
Get ready for 4G convergence
Deepak Bagai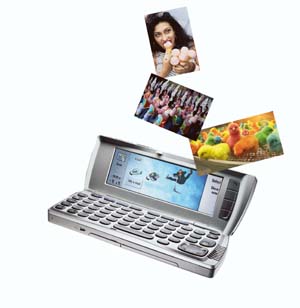 THE goal of the third-generation 3G services has been to implement the convergence of three parameters — voice, video and data on one channel. Convergence refers to integration of communications, business applications, management and security aspects, both on wired as well as wireless networks.
Cable TV, wireless, satellite and telephone companies are converging to provide a single platform for user applications. Broadband configurations shall enable cable TV user to make phone calls on the cable network and the telephone subscriber to view video on a telephone network. Similar applications are planned with satellite networks.
The problems associated with 3G are manifold especially due to the multiple and incompatible standards for voice, video and data transmission. In spite of the increased data rates, the bandwidth is not sufficient to transfer large e-mail attachments. 3G networks have been found wanting to support WLANs at 11 MBPS.
Fourth generation (4G) convergence is an accelerated or fine-tuned version of 3G. Data transfer rate is expected to be in the range of 20 to 100 MBPS. 4G shall be convergence between fixed, mobile and satellite communications giving rise to communication universe. It will enable wireless subscribers to view high-definition television programming through wireless broadband connections.
The Internet-based multi-channel video on demand shall become a reality. 4G networks shall provide higher capacity and speed at data transfer rates, which will be 10 times those offered by 3G links. The operating

frequency range shall be between 3 to 10 GHz and the Internet protocol used will be IPV6. The design of 4G networks is still in infancy stage. 3G and 4G technologies are complimentary as far as the usage is concerned.
The route to 4G shall not be smooth and rosy as international standards for this does not exist. Prior to this, the international convergence strategy has to be in place.