Wednesday, November 6, 2002, Chandigarh, India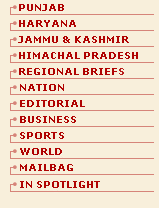 C A L E N D A R
Wednesday, November 6, 2002
Vikrama Samvat
2059
Kartika
21
Shaka Samvat
1924
Kartika
15
Hijri
1423
Shaban
30

Kartika Shukla Paksha Dviteeya up to 7.33 p.m.
The second lunar day of the bright half of Kartika
Anuradha Nakshatra up to 11.46 p.m.
The sun enters Vishakha at 5.10 p.m.
Yama Dviteeya
Bhratri Dviteeya (Tikka)
Sighting of the new moon.