Sunday, December 22, 2002
Books
Yoga as a new-age exercise to combat stress
Priyanka Singh
Yoga and Health
by Swami Adhyatmananda. Gurjar Grantha Ratna karvalaya.
Pages 280. Rs 100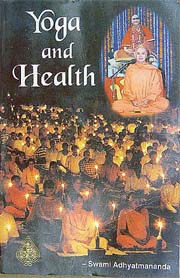 YOGA has always intrigued the West, only this time the with-it high profile fitness freaks have their own gurus and are patronising yoga centres that have sprung up. Yoga is being sold as a mantra that can alleviate suffering and achieve "balance" so vital to combat stress. In the country of its origin, it is being looked at with renewed interest and is emerging as a dynamic new-age exercise. Most upmarket health clubs have enlisted the services of yoga experts.
Yoga and Health deals with the therapeutic aspects of yoga. Swami Adhyatmananda has held yoga camps at several universities, the Indian Military Academy and Lal Bahadur shastri National Academy of Administration, as also across various countries. He has been propagating yoga and teaching the Bhagavadgita for over 25 years. Besides this, he has also written a series of articles on yoga and health which have been compiled in book form to benefit those suffering from chronic illnesses.
Though the book makes for an interesting read and is illuminating in that it seeks to initiate novices into yoga by way of step-by-step asana techniques, swami Adhyatmananda cautions that the asanas must be done in the presence of a yoga instructor else they could cause much damageóDekha-dekhi sadhey yog, ghate kaaya, badhey rog. The damage, however, is not irreversible and can be corrected.