M A I N N E W S
The Tribune's 123rd milestone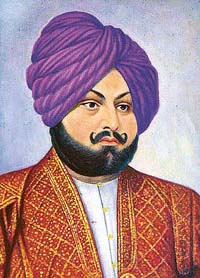 ON this auspicious day, The Tribune enters its 123rd year of publication. The sapling planted by Sardar Dyal Singh Majithia on this day in 1881 has grown into a banyan tree.
The Tribune is not a "paper tiger". It is a great institution, a movement in the service of the people. It has grown in its reach and dimension in the region, Delhi included.
It does not run on false or exaggerated claims. It derives its strength from the people, old and young, and moves on in the best possible democratic tradition as a Trust publication.
On this sacred occasion, we pay our tributes to our founder and thank the readers for their patronage, unwavering support and involvement. As a liberal value-based newspaper, it thrives on people's trust. It will continue to reflect the aspirations of the people and highlight freely and fearlessly the problems and issues concerning them.
—Editor