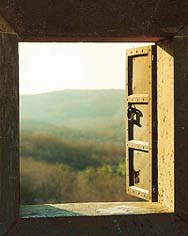 Opening the door of perception
This creative artist's craze for the camera began early. At the age of eight, he would wistfully eye the complicated Pentax in his house till he was handed an automatic camera to freeze his fancies. At 13, he got his first formal exposure to photography when he took it up as a hobby in Vivek High School, Chandigarh. He took two days to operate the P-30 manual Pentax and by the third day he had clicked the entire roll. In his teacher Navneet Saxena, this aspirant found his guru, who encouraged him to make his each new shot better than the last with aid of different techniques like better light control, good composition and concentration on the subject.
Displaying a fondness for both black and white and colour takes and presenting a wide repertoire of subjects and techniques in his exhibitions, Surkhab says picking up photography as a profession in his teens wasn't difficult once he realised this was what clicked best with him. Moreover, he had even started earning recognition for his keenly pursued interest.
But isn't photography an expensive activity, making most newcomers shy of giving it their best shot? Agreed, says this professional photographer, as developing about 100 roles for a single exhibition comes close to Rs 50,000. And this does not include the cost incurred for frames, venue and travel expenses. Initially, Surkhab was financially supported by his mother, who he says is his biggest critic as well as the main guiding and motivating force, but now after several years of work he is even saving to do his masters in photography from the US. Though this self-taught photographer has made a mark by learning the tricks of the trade from his guru, interacting with known names in this field and reading books yet he confesses that a tag of a sound course is significant in today's world.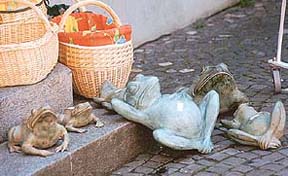 A study in still life
But degrees aside, what ultimately counts and makes you excel is belief in yourself. This 21-year-old neither feels overawed by famous lens men nor likes to be influenced by their works. Both these can hamper originality, he maintains. Also, he does not like to digitally alter his pictures. Art photography is a challenge when done the manual way. Done differently, you could lose interest, initiative and satisfaction that comes with capturing a moment, creating a feeling and bringing out an emotion.
But creating good art alone is not enough in this competitive field where appreciators are few and where mostly big names sell. Therefore what is essential to survive, says Surkhab, is to reach out to the maximum number of people, be consistent and bring out new work at regular intervals.
Photography, besides sustaining him, has made him know himself better. His photos reflect his feelings. Here, admitting that he possesses an artistic temperament, he rues the fact that he misses out on great pictures when he is suffering from black moods.
This artistic sensitiveness notwithstanding, Surkhab aims to shoot high by eventually focusing on any one area of specialisation, be it nature, studio or fashion.