Questions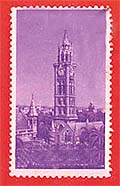 1. Identify the stamp.
2. When was it issued?
3. In what denomination was it issued?
4. It was issued to mark which occasion?
5. How many stamps have been issued in the set?
6. Which are the other universities?
7. What is the watermark in these stamps?
8. Where have they been printed?