Living on a spoonful of water!
Juhi Bakhshi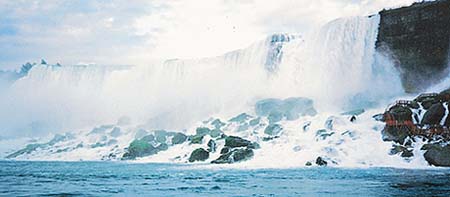 WE call ours a blue planet. It seems pretty blue when astronomers view it from outer space. The reason, of course, for this is that nearly 71 per cent of the earth's surface is covered with water — a fact that might easily mislead us into believing that we have at our disposal just too much of water to ever feel its scarcity.
"I'm not a regular guru...I defy slotting"
Taru Bahl
I am not your regular yogi who adorns robes, grows long hair and spouts religious pearls of wisdom. I don't draw up a long list of dos and don'ts, telling you to abstain from modern-day 'corrupting pollutants' as you embark on the journey of spirituality.
Divine benediction at Kurukshetra
K.G. Dutt
THE first solar eclipse of the 21st century will be seen and celebrated at Kurukshetra today. The historic town of Kurukshetra, known as Dharamkshetra, has special significance for a holy dip in its sarovars during the solar eclipse.
Teens feel classical music is cool
Janaki Bhatt
IN this age of head-banging music videos and filmi cacophony, India's youth has often been accused of being tune deaf and culturally illiterate. It is only a fringe minority that has gone against the flow to display a genuine interest in the arts and actually attend music concerts of their own volition.