Monday, August 25, 2003
IT Click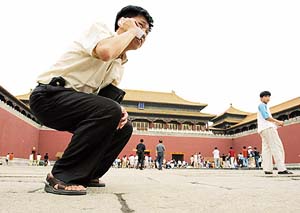 A man talks on his mobile phone in Beijing's Forbidden City. The city has just started building wireless networks known as Little Smart, which claims 20 million users in China. The technology has overcome failure in its native Japan and attracted a second look from investors.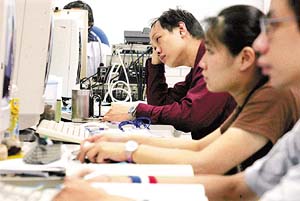 Students take a computer lesson at a Taiwan job-training centre. A recent survey by a local magazine found six out of 10 Taiwan persons want to seek better career opportunities in China, adding to the five per cent of the island's 23 million population who are already there for work or study.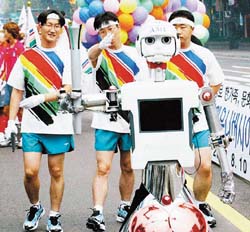 A robot, named Ami, built by students from the Korean Advanced Institute of Science and Technology, carries the Universiade Torch as the flame makes its way to Daegu where the Universiade will be held in Seoul at South Korea.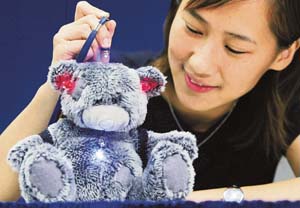 Katherine Mo, a second-year student from the Department of Physics at the Hong Kong University of Science & Technology (HKUST), demonstrates how a "UV Bear," a toy equipped with a sensor to monitor ultra-levels by showing through lights of different colours, in Hong Kong.

— Reuters