What the publishers say
What are the present trends in Indian publishing?
Renuka Chatterjee: Managing Editor, Roli Books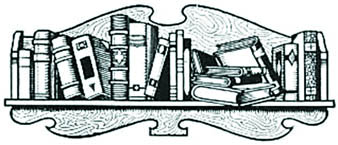 THERE has been an upsurge in fiction since the early nineties, especially in the last five to six years. When Penguin and Harper Collins started local publishing operations, it became possible for Indian writers to get published without having to find a publisher abroad. Subsequently, other publishers like India Ink have come up. This opened up the field for writers. Because of Vikram Seth, going on to Arundhati Roy, Jhumpa Lahiri etc, Indian writing has begun to attract serious attention from publishers in the UK and USA.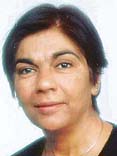 Renuka Chatterjee
This has encouraged writers but the notions of huge advances and Booker Prizes is misleading. It's still only a handful of writers who can strike that lucky! Indian fiction writing has been primarily literary and revolves either around family sagas or social and political issues. Now, Indian writers are keen to branch into other genres like thrillers, sci-fi, romances and humour. Perhaps in the next five years, someone will come up with a really good detective novel or a really funny book. Politics, current affairs, biographies have always been steady sellers. We're a politically-minded country, so there is always an interest in this. Food is another interest so there are lots of cookery books in the market.
Vivek Ahuja, Director (Publishing), UBS Publishers Distributors Pvt. Ltd


Vivek Ahuja
The focus today is more on books that are of practical use to the readers, such as self-help books, books on management and personality development, computers—anything that helps the individual grow professionally and intellectually. Fiction has a niche in the readers' mind because it provides relaxation. Today, no one wants to read just for the heck of it; reading needs to benefit the reader—emotionally, professionally or in any other way.
Thomas Abraham, President, Penguin India.


Thomas Abraham
Indian writing in both fiction and non-fiction genres have seen a major surge over the last few years. Apart from the staple sellers from fiction, non-fiction, biographies and reference books, children's books, popular business books and self-help books are the fastest growing.
R.K. Mehra of Rupa & Co
Trends are very positive business is growing.


R.K. Mehra
How many titles ( fiction and non-fiction ) did your publishing house bring out last year or this year?
Renuka: Roli did about 50 titles last year in non-fiction. The fiction list is a new one, and should really get off the ground next year.
Vivek: We publish 100 to 120 new titles in a year. Last year too, we published 100-plus titles. I'd be more selective and publish 10 titles in a year and sell 10,000 copies each rather than publish 100 titles and sell 1,000 copies each.
Thomas: We publish approximately 200 titles.
R.K. Last year, we brought out 267 titles.
The general perception is that writers are shabbily paid. Can a writer, in the Indian scenario, survive on writing?
Renuka: No. Very few writers can survive on their earnings but this is not because writers are shabbily paid. It is because the market (for English writing) is still far from huge. The average print runs are 2,000-3,000 copies. If we sell more than 5,000, we consider that really good. It is just one book in a hundred, that sells anything like 40,000 or 50,000 copies. Contrary to the public perception, publishers do not make huge amounts of money per book. Our profit margins are usually pretty small. Writers don't realise that the publisher has to give a discount of anything between 45 and 60 per cent to the retailer or bookseller. If a book is priced at Rs 300, we are selling it around Rs 150. And out of that, we have to cover our printing and production costs, authors' royalties, editorial and other overheads. No one really makes a fortune—neither the publisher nor the author, unless the book really takes off and sells a million copies or we are able to sell rights abroad and get a nice advance. It is better still if the book wins a prize or two.
Vivek: Writing a book is like making a film and the writer is more or less like the Bollywood producer who makes millions if the film is a hit but lands up on the floor if it is a flop. Like in films, it does sometimes happen that a mediocre publication sells like hot cakes and a good one doesn't . How a writer fares in financial terms, in most cases, depends on four "Rs"—right subject, right presentation, right publisher and right distributor.
Thomas: I can only comment on this from our own point of view. We pay our writers by the highest norms prevailing anywhere in the world. Author earnings the world over broadly follow the same pattern/formula in terms of royalties as a percentage of cover prices. In the Indian context, as elsewhere, a writer being able to 'survive' on royalties is a direct function of the sales of his books . Yes, in a price-sensitive market like India, lower prices result in comparatively lower earnings in most genres, except in textbooks where authors gain by the sheer volume.
R.K: No , they are not shabbily paid, rather well paid. Whether a writer can survive on his or her earnings through writing depends on the lifestyle.
Many writers have commented that the publishers don't bother about marketing. Comment .
Renuka: I wouldn't like to comment on what other publishers are doing but Roli certainly puts emphasis on marketing. A lot of writers have a misplaced notion of what good marketing should be. The most important thing is visibility and availability. It doesn't depend on big launch parties and gimmickry.
Vivek: The industry is waking up to what sells and is visible in the market. Today, we have journals and magazines that keep us abreast with what is happening in the literary world; we have book reviews in dailies, weeklies ; we have national and international book fairs, and most book shops have a lavish display of the latest publications that they are marketing. The trend, as such, is certainly upwards. The sales figures testify that.
Thomas: Again, not true. A lot of effort (and as much money as is possible) is invested in marketing. It's the vehicles of publicity available to Indian publishers that are limited.
R.K. No, this is not true `85.publishers do as much marketing as possible .
Is it true that only big names, in big cities sell?
Renuka: Yes, it is true that in Delhi, a Hari Kunzru will draw a crowd of 600, a new writer is lucky if he gets 60. The publisher can help to some extent by trying to publicise and promote a new writer as much as he can. After that, it is really up to the readers. It is only when we really have a nation of book lovers, that interest in a new writer will be genuine and widespread enough.
I do imagine there is much more of a genuine readership in Hindi, Bengali etc, than in English.
Vivek: Big names in big cities certainly have an advantage. Firstly, because they are 'big names' and then they are in close contact with the publishing and marketing agencies. The buck certainly doesn't stop here. No matter where the writer lives and is a 'big name' or not, if the subject chosen is of interest and the end product is a masterpiece, it will hit the top.
Thomas: Not at all. It all depends on the book. If it is well written and succeeds in sales terms, it doesn't really matter where the author comes from.
R.K. Yes, this is true to a certain extent.