Tuesday, October 7, 2003, Chandigarh, India


The city moves centrestage
Aditi Tandon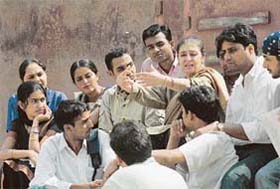 Neelam Mansingh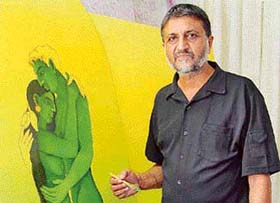 Viren Tanwar, photo by Pankaj Sharma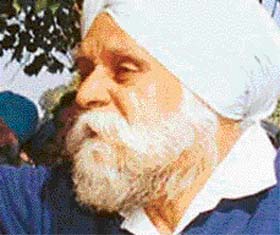 Gursharan Singh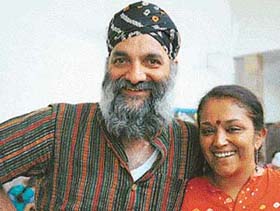 G. S. Chani and Harleen Kohli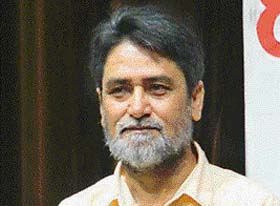 Kamal Tewari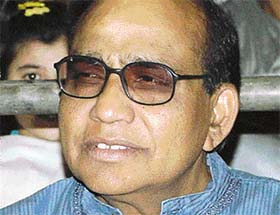 Sardar Anjum
APART from documents that chronicle architectural marvels, Chandigarh finds some of its earliest references in the blatantly sexual autobiographical accounts of Balwant Gargi, who spared no one, including himself, in The Naked Triangle. For Gargi's readers Chandigarh was, indeed, a modern city that gave freedom in every sense of the word. Where Gargi, through his bestselling work, placed Chandigarh on the shelf of every reader fascinated with his razor-sharp style of presentation, a passionate Kumar Vikal broke fresh ground by writing poetry that spelt liberty. Theatre person Rani Balbir Kaur was experimenting with different things to carve a niche for herself. Small wonder, then, that the very mention of Chandigarh brought loads of controversial details to mind.
But it was not only about self-promotion or indulgence. Gargi became 'famous' but it was not enough for him. Working tirelessly, he created a nursery of talent in the Panjab University Department of Theatre, the fruits of which are evident today. Vikal left a lineage which, to a large extent, is being carried forward by poets like Madhav Kaushik, Atul Bir Arora and Harjinder Singh Laltu. Painters Shiv Singh and Viren Tanwar are products of institutions and masters of yester years whose toil has added sparkle to Chandigarh's art scene. ML Koser danced at the inauguration of the Bhakra Dam with Pt. Nehru in the audience. Today, he leads from the front to make Chandigarh a cultural capital that would rival Delhi soon.
It is, indeed, a tribute to the city's zest for life that in just 50 years it has moved from being a center of controversy and traversed the path of cultural progression by leaps and bounds. In the 50th year of its inception, Chandigarh has found a place both in the creative landscape of India and in the artistic milieu of the world. And as it enters another phase of growth, the city's luminaries rejoice in the fact that it has grown beautifully in a manner that justifies Le Corbusier's "poetic master plan, described as a hymn to technology, speed and movement." Apeing Lahore is pass`E9. Chandigarh itself has become an example.
Eminent writer Virender Mehndiratta, recalls, "Theatre started with the birth of the city. Even before Tagore Theatre was built, amateur groups were staging plays in the Sector 22 Health Centre, Kiran cinema and the first Government College of the city in Sector 23. I, along with N.C. Thakur, an English professor, staged the first three-act Hindi play, Konark, here. Jaya Khedani, the first reviewer from the city, gave us an encouraging review in The Tribune." Old-timers like Champa Mangatrai, Kamal Arora and Atul Bir Arora kept the city culturally alive, he remembers.
G.S. Chani, whose community theatre rejected convention to bare the truth first during Emergency and later during the days of terrorism in Punjab, however, feels the city audiences have lost much of their sensitivity. "Now people are good as viewers but not as promoters of art. Another phenomenon is the growth of the nouveau riche, wedded to consumerism. These culture vultures pose a potential threat to genuine workers."
Pointing out the unhealthy divide among the audiences today, he says, "On the one hand, is the humble, genuine theatre lover and on the other hand are the socialites, who consume even culture. Cultural activists must fight the tendency to brand culture and package it. We must guard the handful of committed audience that remains."
Composer Kamal Tewari differs, "When I came here first in 1956, I saw more electric poles than people. Cultural activity mainly comprised classical music concerts and poetic symposiums. The sanctity of cultural shows has declined with time. The audience today is more class conscious. But that does not imply that there has been no cultural progression. The city has grown in the fields of visual and performing arts. It has produced great visual artists like Sohan Qadri and great art historians like B.N. Goswamy. We have had the best theatre experts in Balwant Gargi, Ram Gopal Bajaj and Kumara Verma, who left Kerala to settle here. Thanks to this chain, Chandigarh is culturally richer than any other city of its age."
Artist Viren Tanwar, who enjoys a good following abroad, reflects on the changes thus, "No rigidities were applied to us as students. We were allowed space to reject styles and evolve. That's why art activity was apparent everywhere. We have added art galleries, but not buyers. Somewhere there is a gap, waiting to be bridged."
Theatre, as a genre, however, developed at various levels. On the one hand, Gursharan Singh and Harcharan Singh's serious Punjabi theatre pricked the viewers' conscience, on the other hand, Neelam Mansingh raised local theatre to an international level. For the first time, she employed the musical talent of folk performers, naqaals, to enrich her presentations. Known for her flamboyant style and extensive use of the beautiful space of the Rock Garden, Neelam continues with her journey on stage.
Home to varied forms of theatre - from the engaging style of Abhinet to the experimental genre of Theatre Age, which has slum kids as actors, directors and musicians - Chandigarh has grown from strength to strength. Reflecting the hopes and aspirations of their people and the eternal relevance of timeless scripts, these groups continue to lend lustre to the city.