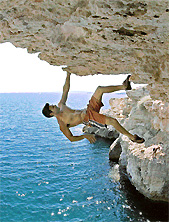 No Uphill work, this
Vishal Gulati
Are you an adventure freak and want a future in the mountains? Mountaineering is a field that offers daredevils a chance to combine work with pleasure. For admission to various basic mountaineering courses, a candidate must be physically fit and determined to scale snowy peaks and take a dip into snow-fed reservoirs and lakes. The candidate should be between the ages of 16 and 40. However, for water sports courses, it is mandatory to know swimming. For advanced courses, the candidate should have completed the basic course with "A" grade.





CAREERCATURE
by Sandeep Joshi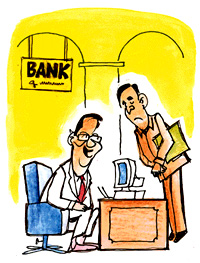 Sorry, gentleman. We donít grant loans for purchasing question papers.

"Project your skills to get a job"
What are the challenges faced by the youth, particularly graduates from non-IIT institutes, when looking for jobs? Dr N. Rathi, Manager, Campus Relations, Oracle India Private Ltd, outlines the scenario. What is the main challenge a graduate faces when looking for a job today? "One important challenge before a job-seeker is to be able to convince the company why he or she should be considered for the work. While on the job, it is being able to match the best in the industry by way of performance.
SMART SKILLS
Radio activity & channels of work
Uusha Albuquerque
Do you love meeting new people? Listening to them tell you the story of their lives? Do you regularly watch TV and wish you could do a programme too? Radio and television are together the most powerful communication media. No wonder, so many young people are so gung-ho about joining this profession. Today, there are hundreds of television networks and many private television companies that produce programmes for a wide audience in the country and abroad.