PUNJAB

HARYANA

JAMMU & KASHMIR

HIMACHAL

REGIONAL BRIEFS

NATION

OPINIONS

MAILBAG

BUSINESS

SPORTS

WORLD


B U S I N E S S

Essar bags stake in BPL for
Rs 4,400 cr
Bangalore, July 20
In a major bid to consolidate its position in the telecom sector, Essar Group today acquired a controlling stake in BPL Communication for over Rs 4,400 crore making it one of the largest acquisitions in the sector.
VAT panel may exempt diesel from
uniform tax
New Delhi, July 20
Under strong pressure from Punjab, Haryana and other states, charging lower tax than recommended 20 per cent uniform rate, the Empowered Committee of State Finance Committee is likely to exempt diesel from uniform rate in the next meeting.


Oswal Group founder dead
Ludhiana, July 20
The founder of the Oswal Group, Vidya Sagar Oswal, died here this morning after a protracted illness. Popularly known as Lalaji, he was the founder of Oswal Group of Industries and its offshoots, including Nahar and Malwa groups.

Vidya Sagar Oswal
OBC to lower interest rates on SSI loans
Ludhiana, July 20
The Oriental Bank of Commerce (OBC) is planning to lower interest rates on loans for small-scale industrial units. The Chairman and Managing Director of the Bank, Mr K.N. Prithviraj, who was here today for spot sanctions and disbursements of loans to SSI units, announced that the bank would charge only 9 per cent from SSIs that availed loans from Rs 50,000 to Rs 50 lakh.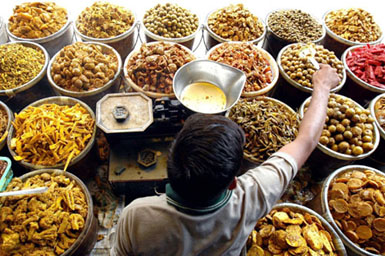 A vendor sells pickles of different varieties at a vegetable market in Amritsar on Wednesday. Making pickles is a cottage industry, which provides a source of livelihood to many unemployed persons in India. — AFP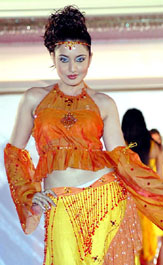 A model poses at the NIFD Designer Award - 2005 fashion show in Ahmedabad on Wednesday. — PTI

Air Sahara joins price war
July 20, 2005

Rajasthan has oil reserves of 2.5 bn barrels: Cairn
July 19, 2005

NTPC sets terms for Dabhol acquisition
July 18, 2005

India, US to push power reforms
July 17, 2005

ONGC to shell out Rs 2,876 cr for LPG, kerosene subsidy
July 16, 2005

IA to negotiate with Airbus
July 15, 2005

India, Pak to start gas pipeline
by 2006
July 14, 2005

Air Sahara signs pact with American Airlines
July 13, 2005
Indo-Pak talks on Iran gas pipeline today
July 12, 2005
FDI in pension may be pegged at 26 pc
July 11, 2005
States to get relief for VAT deficit
July 10, 2005