PM gives credit where it is due
by Kishore Gandhi
Prime Minister Manmohan Singh's presentation at Oxford raised many a storm in the academic tea cup of India International Centre, New Delhi. Among others, the Cambridge celebrity, Khushwant Singh, took the critics to task. The Prime Minister has cautioned his critics that we have to shed the old baggage of cold war rhetoric and accept the new world order for rapid economic growth.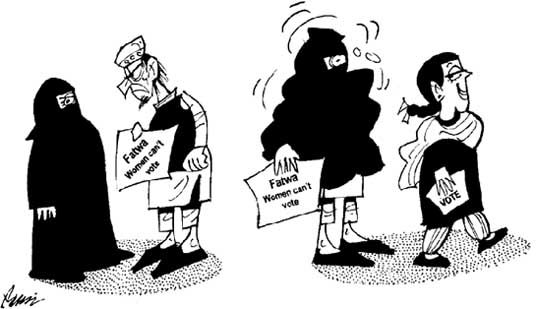 Reflections
Let's build on mothers' learning
by Kiran Bedi
I was asked to speak on the subject, 'Women in Administration' organised by the Central Social Welfare Board of India. But why women in administration, I wondered? Why not women in 'Public Administration? For as a woman in public administration, this is why I may have been asked to speak on. But the topic said 'women in administration'.
Profile
He shoots with a cool head
by Harihar Swarup
As a Major in the Army in 1999, Rajyavardhan Singh Rathore had actively participated in the Kargil war. Little did he realise as he faced shelling from Pakistani troops from the high mountains that one day he would be the proud recipient of the Rajiv Gandhi Khel Ratna Award, the nation's highest sport honour.
Diversities — Delhi Letter
It's book time in New Delhi
by Humra Quraishi
With the Eleventh Delhi Book Fair taking off this weekend, there couldn't have been more emphasis on books and writers. Weeks before this take off, there has been focus on Prem Chand. Seminars, talks and discussions, plays on him and his writings being held at different forums in the national Capital. From US to Barabanki
Seminar on best novels
Pen for Peace