Christmas conjures up an image of a lush green pine tree decked with dozens of glass icicles and baubles, tons of chocolate treats and trillions of tiny lights. With Christmas just days away, shall we not spruce our homes in true festive spirit?
Give a Christmas makeover to your mirror frame and console with a holly wreath, a simple red bow, a fresh floral arrangement, and a small crystal bowl with a display of red, white, and gold ornaments. Fill your stone birdbaths with bed of fresh greens and just put a large gazing ball for an interesting focal point neat your entrance or outside a window.
For window dressing, hang sparkling or crystal ornaments in windows to catch the light and magnify the festive spirit. Spray artificial snowflakes with net of lights or set a scene of the nativity in your main window.
Tie broad red or green ribbon around your Terra-cotta plant pots. Nestle chubby candles in a bed of mixed nuts and tiny red ornaments set on a tray at the entrance door to usher-in your guests. Throw generous amount of string lights around your garden fence, tall trees to make a spectacular display at night. Add a dummy Santa climbing up your chimney if you want, complete with his sack full of presents.
Which Christmas would be complete without the mistletoe? Hang your mistletoe ball with sheer ribbons in your hallway itself. Kissing balls are fun to make and even more fun for friends and family as they enter your home. Punctuate your foyer with a bouquet of embellished ornaments in classic red, black, and white set atop glass candlesticks or nestled inside a glass urn. Keep children happy by filling a decorative container with red-and-white candy walking sticks.
Station natural tree in a corner where it commands attention even with dash of glimmering lights. Replace the usual sideboard with a cast-iron French garden table and accent it with fresh topiaries. Take potted English ivy to elegant stature by placing it in a whitewashed urn. Let lengthy ivy tendrils drape dramatically over the table.
Lace edged table runners look elegant whilst gold trimmed edges would brighten up any dull corner and decorate it further with Santa's sleigh. Turn an old frame into a chic accessory. Staple red ribbons on the back and tape greeting cards down the front. Ribbon streamers are a great way to display Christmas cards. String them behind a chair, over a doorway, or vertically down a wall or doorframe.
Larger decorations have a big decorating impact and require less effort to set up. How about a huge silver star hanging from the dining room door? Placed with a simple evergreen swag, it makes a door decoration in minutes that will bring smiles to all who enter. Create a centerpiece by taking an oversize glass container and fill it with colourful baubles or glass marbles. Add romance to your Christmas dinner by filling a silver bowl with shining beads, a pillar candle, and several medium-size glass balls.
Simple centerpieces are often the most elegant. Take inexpensive glass containers in varying heights and widths, each wrapped with gold-color craft wire. Bind the grouping together with more wire and tie a double bow to reflect the glow of the votive candles. Immerse glass globes in a tray of homegrown wheat grass for a spectacular effect.
Put a wreath down on the table and place low votives to tall church candles. Use a classic copper flowerpot filled with a floral arrangement surrounded by pinecones and seeded balls. Beautifully wrapped gifts make an eye-catching centerpiece on a dining table. Finish off by hanging Christmas stocking around your fireplace or hearth. Put a glass of cherry along with a mince nearby for the Santa and carrots for his reindeers. If you have been good all year around, he night leave behind some presents for you.
Courtsey: A.P. Singh Besten & Co

HOPSCOTCH
COLOURING CHRIST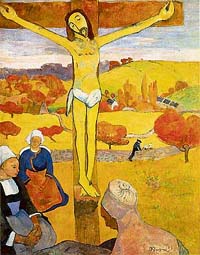 Le Christ jaune: A painting by Paul Gaugin
Now that it is time to celebrate Christmas, one turns to the very rich world of Christian art to appreciate one of the finest images ever created in Western art and that of course is of Jesus Christ, second perhaps only to that of Madonna, the mother of Christ. Turning to the inspirational image of Christ, as it shaped over the times with a flowing beard to match the flowing robes, so like a Sufi faqir, it is the passion play of painters down the ages to paint the Lord as never before. The Brush with Christ took over 2,000 years to evolve to what we today consider as the popular image of Jesus. And the story of evolution of this holy image is most fascinating.
Early Christian art
The first Century AD saw little of Christ and his times represented in visual art because that was a time when there were no formal churches and no sites that could showcase Christian art. The earliest Christian art was displayed in burial places outside Rome. It was in the journey from the cemetery to the Chruch that the image of Christ began to evolve. Speaking of this period, roughly three centuries after Christ, art historian David Piper says: "The visual characteristic of Christ himself is unsettled, asnd he is often represented as a beardless youth interchangeable with Apollo or the sun-god. One of the essential Christian symbols, the Cross, does not appear at first, as in Rome its associations with common criminal executions seem to be too strong."
Byzantine Art
The revival of religious art in 843 AD saw the evolution of the image of Christ as we know him today. The Greek church of Daphni near Athens preserves some of the magnificent mosaics of the time where Christ. There is the vision of the Christ on the Cross. In yet another mosaic, he is an awe-inspiring bearded king rather that the compassionate saviour. The naturalism of the 13th Century in Italy saw the sure and strong representation of Christ. The sculptors painted him in classic Greek stature on the Cross. This was the period of the Church art. Massacio's frescoes in the church of St. Maria Novella in Florence in the early 15th Century show expressive visions of the Crucifixion of Christ.
The Last Supper
And so the image of the Lord kept evolving and in 1495 Leonardo da Vinci was to encase it in the masterpiece: The Last Supper. The painting restored several times was the subject of recent thrills in the Dan Brown's novel Da Vince Code, which was later turned into hit film. Christ has certainly proved to be the greatest super hero of the times.
Yellow Christ
The representation in religious places is the same but each artist tries to paint his own special Christ in his own special way. The Yellow Christ (in French: Le Christ jaune) is a painting executed by Paul Gauguin in autumn 1889 in Pont-Aven. Together with The Green Christ, it is considered to be one of the key-works of Symbolism. From then to the present times we have seen many Christs painted blue, brown and even black. This so because Christ as a saviour belongs to all colours and creeds.
— Nirupama Dutt

Beware! Here comes Tughlaq
Smriti Sharma
Last fortnight proved to be a treat for theatre lovers of the city with so much happening on stage. After the professionals are done with, the focus is now on the budding professionals. It's time now for the annual production of Department of Indian Theatre, Panjab University.
Keeping in mind the 'single production obligation' every year, underway are some grand plans. And making the production truly majestic is not only the name, but very character of the play. The students are all set to stage Tughlaq, which was written by none other than Girish Karnad way back in the early 70's.
Directed by Prof Mahinder Kumar, the play that initially seemed like one big challenge for the students turned out to be an experience of a kind. The multi-layered play that promises to take you back to the Mughal era as it unfolds is about Mohammad Bin Tughlaq who, till date, is known as one of the unwise rulers who ended up taking some reckless decisions for which he and his awaam had to forfeit. Parallels can be drawn on the relevance of the play in those times and the situations that we face nowadays.
As Gunjan, one of the 30 students performing in the play, puts it, "Tughlaq's vision and far-sightedness for his masses can well be compared with what our parents dream for us as children. In a way it helped me connect with my parents once again and understand their thoughts better."
For the students, the play was not confined to their acting part only. Instead, the two-month-long rehearsals made them practically apply the theoretical part as well that they had learned during their line of studies.
"While rehearsing for the play, the students realised various facets of theatre as regards to mask making, painting, even how little space can be put to use in different ways," adds noted theatre personality Neelam Mansingh and the Head of the Department. The play that begins with the universal question, hamare desh ka kya hoga, fits well into the present scenario when it goes on to question the political muddling with religion. Rounding off, the director of the play, says, "Failure of one's dream should not be a deterrent in dreaming ahead." Not spilling the beans anymore, the two-and-a-half hour long play would be staged at the department itself on December 28 at 6 pm.

Living legend
Parbina Rashid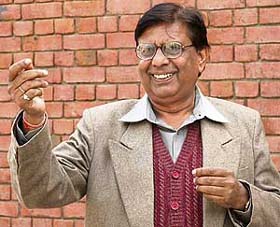 Calling shots: Arvind Swami
It took us every ounce of our will power to forego a cozy evening at home and rush to the Haryana Panchayat Bhavan to interview film director and TV personality Arvind Swami who is in town to do field research for his tele-serial Shunya Se Shikhar Tak. But as he started the conversation with 'I was the one who gave Shah Rukh Khan his first break.' All were hooked and glad that we braved the chills to be there.
"He acted in my tele-film Adhuri Zindagi which was based on eye-donation and drugs. It was on DD 1 way back in '89, much before his Fauji and Circus," he says, going into the details of how their relationship grew with time. "He has retained his humbleness and power-house energy over the years." And the best news is King Khan has promised to act in Arvind's film, which he is going to launch in the near future.
This one incidentally going to be Arvind's first solo directoral debut, who has assisted many a famous directors ranging from Nana Bhai Bhatt to Hrishikesh Mukherjee to Yash Chopra during his 20 years of film career.
He may yet to establish himself as a director of Bollywood, Arvind is well known for his tele-serials (altogether 11 of them, including famous ones like Zindagi Is Pal, Zindagi Us Pal and Mazhab Nahin Sikhata) and his tele-film on war widows Dastak.
Well, the conversation was all about the past and the future. What about the present?
"I am working on this serial Shunya Se Shikhar Tak which will be based on the life and achievements of the living legends of India," he says, explaining that it is the initial research work, which has brought him to the city. And he promises to feature personalities from all fields, like A.P.J. Abul Kalam to Kiran Bedi to Virendra Sehwag, just to name a few.
"Along with the Saas-Bahu types of serials, this is also important, at least for the younger generation to know that all are not lost, not every politician is a corrupt man or every achiever has had a smooth sail." Arvind expects to inspire the youth with his serial, stop the feeling of hopelessness among them. And how he got inspired to take up such a venture?
"It was during the shooting one of the serials which was based on the short stories of Munshi Prem Chand that one of my colleagues asked for Prem Chand's bio data. Well, that really opened my eye. I thought it was high time that the lives of our great personalities are presented for mass consumption," he explains.
As for mass appeal, he plans to dramatise the situations with skilled actors and hi-tech effects with proper song and dance numbers. "Look at Lage Raho Munnabhai. The story was old but the presentation was great and it clicked with the younger generation," he tells us. So we can expect some innovative presentation in his production?
"Why not? It is the key word for success today. The audience today is highly intelligent and exposed to the global culture. You just cannot fool them." True.
For Arvind, who got the benefits of the gene pool from none other than writer Pt Mukhram Sharma (his grandfather) who gave Indian cinema 32 golden jubilee hits like Abhiman, Naukar, Aulad, Ek Hi Raasta and guidance from actor Satyen Kappu (his wife's grandfather), he knows what he is talking about. Besides, he hails from Rohtak, the birth town of Subhash Ghai and Mallika Sherawat! Need we say more?

Dream gambler
Gayatri Rajwade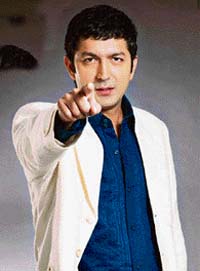 Kunal Kohli
There are no starry airs about Kunal Kohli. In fact, he is so unassuming that you might just pass, until the penny drops several yards away and you turn to gawk! After all, it is not everyday that you get to meet the man who brought two of Hindi film industry's biggest stars face-to-face in Fanaa!
Just three films old (the box office disaster Mujhse Dosti Karoge included!) of which two were hits — the award-garnering Hum Tum and then Fanaa, Kunal is already considered a director to reckon with.
But he has this to say: "Film-making is like climbing a mountain. When you feel you have reached the top, you realise you have only reached the foot of yet another peak."
So how did he manage to climb up at all?
"I wanted to make films ever since I first saw films. But because I did not get the chance I decided to talk film." So vision Kunal become Indian television's first film critic with his Chalo Cinema.
"Critics look at films in an artistic way but I dealt with it in a populist way. They praised art filmmakers like Ritwik Ghatak, I praised films like Gadar (Sunny Deol, Amisha Patel). These critics are now trying to make commercial films. It is really important to believe in what you talk about. I do not understand art cinema."
It was after he had done it all — critiqued for television, directed music videos—that he finally got a chance to direct Mujhse Dosti Karoge with Hrithik Roshan, Kareena Kapoor and Rani Mukherji for Yash Raj Films. The film flopped.
"There is always a pressure to deliver. Pressure for the first, which in this case did not work, pressure to the next and then the eternal question, can he pull of a hit, the third time?"
In Kunal's case, second time proved lucky. His Hum Tum with Saif Ali Khan and Rani Mukherji rocked the box-office!
"This film was about second chances, literally. I was very scared to sign Saif. Not just that no-one wanted to work with me either but I believed in the film, after all I wrote it," he smiles.
A little known fact is that Saif was actually the fourth choice for the film, after Aamir Khan, Hrithik Roshan and Vivek Oberoi. "Vivek was big then, bigger than even Hrithik. He had just come off giving hits like Company and Saathiya. He said yes, then no and he knew he was big, bigger than me," laughs Kunal.
Saif with no solo hit behind him was a dubious choice. "I thought to myself what on earth am I doing but he seemed to fit the role to a T, so I thought I have nothing to lose so let me gamble. It worked."
But was it the Yash Raj backing that worked? "See this is like a double-edged sword. People will say sab kuch diya par woh film deliver nahi kar paya," he laughs talking of the Mujhse Dosti Karoge episode.
However, Fanaa was a casting coup of sorts and he agrees. Getting Kajol to come out of hibernation was no laughing matter and he is all praise for her. "To me she is an all-time great, in the same league as Nutan or Nargis Dutt. It does not matter whether she is a mother of one child or five, she is electrifying."
Fanaa, although not written by him, certainly carried the stamp of Kunal's "interpretation". He wrote the dialogues for it and he says it was certainly not a film with the trademark Yashraj signs—chiffon saris and polished sets, designer clothes and young trendy youngsters. "A film-maker should not belong to a 'world'. I have made love stories but all belong to a different genre with completely different settings."
Kunal wants it like this. "I want to create different worlds like the way we researched Kashmir for Fanaa and I don't see anything wrong with the film." The confidence is assuring, the demeanour still self-effacing. That is the charm of Kunal Kohli.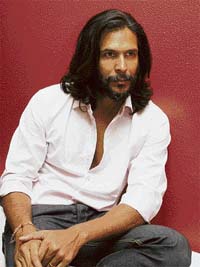 Milind Soman
Actor, producer and model Milind Soman's face may be his personal calling card but as far as his production company is concerned, Face Entertainment, is not some narcissistic sojourn into fame but is a rather fitting acronym for 'Focussed Action for Creative Excellence'!
And creative excellence is what his hunk has always craved for and achieved—imagine a super-model, singer (he sang for Mani Shankar's 16 December!), actor, producer—all rolled into one!
Starting with the rather intriguing Margarita on Zee Television in 1998, Milind made a successful foray into television production following it up with fiction and non-fiction stuff for several channels.
December 19, Tuesday sees his serial, Ghost Bana Dost premiering on Star One at 8:30 pm. "We have many subjects for both serials and film which are being developed. Our vision is to produce serials that are imaginative innovative and exciting in content and presentation, that reflect the changing culture and social attitudes of India today." And this would include giving fillip to the genre of 'Harry Potter' (read orphans, ghosts and others et al) with his Ghost Bana Dost!
The serial tells the story of a rich orphan boy, Dabboo (played by young actor Adil Baadshah) living with his uncle and aunt who treat him badly and let him live with them only for his money which they hope to inherit one day, soon. In comes a saviour in the form of ghost, paling Casper's role as the goody spirit in comparison!
But Milind is already focussing ahead. After the interesting Rules—Pyaar ka Superhit Formula released in 2003, his debut film production by his company E-motion Pictures, he is now getting ready to release Phir Zindagi early next year.
Not content with his fingers in so many 'entertaining' pies, Milind is also acting in the Pavan Kaul directed Bhram,(which also marks the debut of model Sheetal Menon) along with Salaam India. And that is not all, "Milind Soman is very happily married (French actor Mylene Jampanoi) and recommends married life to everyone!" he laughs. Happy existence, full life—entertainment is most definitely Milind's panacea!
— Gayatri Rajwade

A little Yuletide spirit is how we would like to describe the art exhibition put together by students of Dikshant International School. Children, as young as pre-nursery students, drew and made whatever they could, to pull money for Thalassemic children.
The themes they chose for this exhibition was all positive. Togetherness, a hand-painting by the pre-nursery children, Happiness and United We Stand, a thumb painting by Kindergarten students Ready to Face the World by class II and Basket of Happiness and Blooming Flowers in various media like fevicol, Plaster of Paris (PoP) and colours are cheerful enough to brighten up anyone's day. The works are neat and speaks volumes about the art faculty of the school.
However, the backbone of the exhibition is a group of five students – Ritu Berwal, Abhishek Jindal, Sandeep Verma, Mohammad Saqib and Pawandeep Tiwana, Abhishek being the youngest one. Pawandeep has painted the Colours of Life in crayons and oil pastels, Saqib has tried his hands at drawing cartoon characters, while Abhishek has made a composition on all religions.
"The idea came about 20 days back and the children worked day and night to come up with their work, so that they can collect money for the Thalassemic Children Welfare Association," says Mitul Dixit, Director of the school.
Their art is full of promises and so are they—fine young children with hearts in the right place.
The price of the paintings ranges between Rs 500 to Rs 1,000 and now on display at the school premises
— Parbina Rashid

YOUTH SPEAK
I was my own Santa Claus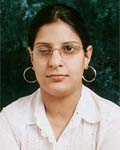 Upasna Dutt
When I was a child, I would wait eagerly for Christmas. Any child would because this is the season when Santa Claus would come down the snowy hills with a bag full of gifts. Days before the big day I would write a letter telling old Santa what to bring for me.
Santa is supposed to come down chimneys and the stockings are hung by the fireplace. But our house in Chandigarh had no fireplace so the stockings were hung on my bedpost. My mother told me that never mind if we do not have a chimney, Santa would manage to enter through the bathroom window. I was not sure because the window was small and Santa was so big.
But each time Santa would come and leave me presents. One he gave me a Barbie doll's set, another time a box full of chocolates and yet another time he brought for me a brand new tricycle. It was so big to fit in my stocking so he placed it on the bedroom floor. This went on for many years. As I was growing up, my friends told me that there is no Santa and your mother gives you these gifts. I did not believe them.
When I was in Class V, my aunt who ran a kindergarten school asked me to dress up like Santa Claus and give gifts to her little students. This is how the Santa mystery was solved. As I distributed gifts to the little ones, I saved one gift for myself. So in a way, I was my own Santa!
— Upasna Dutt

FILM & FASHION
Believe it or not, Ripley is in films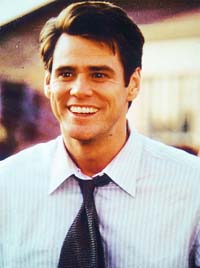 Jim Carrey's much delayed Paramount Picture's film, based on the life of curiosity collector Robert Ripley, is set for a planned release in 2009.
The film, directed by Tim Burton, was originally set for release in 2008 but the budget spiralled to reach $ 150 million, prompting Burton and Carrey to ask for a script rewrite by Scott Alexander and Larry Karaszewski (Ed Wood).
In June 2006, just before the scheduled photography in China the film was shelved, according to E!Online.
Now, Paramount head Brad Grey has reportedly revived Ripley's after figuring ways to keep the budget manageable. The studio has also brought in Steve Oedekerk to pen the screenplay.
By George! a pretentious lot
Hollywood hunk George Clooney has blasted pretentious actors who stay in character off set, and wishes they would be more like Cate Blanchett.
Blanchett plays a German agent in new movie The Good German, and while she perfected the accent quickly she would slip back into her native Australian accent as soon as the cameras stopped rolling.
And Clooney, used to actors who stay in character for the duration of the filming, was delighted at the Lord of the Rings star's lack of pretension.
"Some actors, it's all about the craft and that's the most important thing in the world. But Cate will come to work and have a conversation about virtually anything and then the director will go 'OK, action,' and she'll turn around and have the perfect German accent. And then he will say cut, and she'll turn around and go, 'OK... anyway,' he was quoted by Contactmusic, as saying.
Funny marriage
When it comes to her married life, British beauty Kate Winslet believes that one of the most essential ingredients that strengthen the bond between husband and wife, is a good sense of humour.
The Titanic star insists that along with all the other things that a couple need to share, seeing the funny side of things, and being able to laugh together is very important in making a relationship last.
"Being married you have to have a good sense of humor! It's a very important part of my life, and my marriage," Movie hole quoted her, as saying.
"For example, my husband is doing a play on Broadway, so we have been in New York recently, and in our apartment we had a situation where we had to trap some mice - they were squeaking and we were laughing. It was quite hysterical really. We make each other laugh all the time," Winslet added.
The actress, who plays a contemporary British woman for the first time in the new romantic comedy 'The Holiday', admitted that she had been "terrified" by the role, for she didn't have anything to "hide behind", as she was used to doing when playing characters in period films.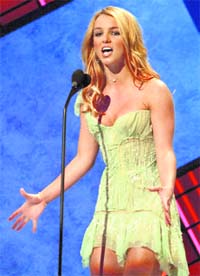 Britney's bare dare
It seems there is no stopping for Britney Spears as far as flashing her flesh is concerned, for after exposing herself with a little see-through number for her mom's birthday and then a cleavage-spilling blouse for the Lakers game on Sunday night, the singer decided to give the patrons of a Hollywood nightclub a little show of her own between striptease acts.
With a cigarette in her hand, Britney 'gyrated for the crowd', and bared her bra for all to see, as she joined the strippers at Hollywood burlesque club 40 Deuce, reports the New York Daily News.
While the Toxic singer appeared to be in full mood to give onlookers a good view of her booty, the club owner didn't seem much amused with the diva's latest skin showing act. — ANI

NEW RELEASES
Laughter ride
The year 2006 has started on a positive note for comedies as the flavour of the year happened to be frolicking laughter rides. Bhagam Bhag is yet another entry into the funny zone which could be categorised as a perfect comedy directed by uncrowned comedy king Priyadarshan, whose last film Malamaal Weekly was a super hit and as per the trade pundits, he is all set to make us laugh around a different and quirky subject again, which will be released in the merry Christmas season today at Batra, Chandigarh, Fun Republic, Manimajra and Suraj, Panchkula.
Bhagam Bhag produced by Shree Ashtvinayak Cinevision Pvt. Ltd. and Pop Korn Motion Pictures Pvt. stars an unusual combo of actors Akshay Kumar, Govinda, Paresh Rawal, Lara Dutta, Tanushree Dutta, Arbaaz Khan, Rajpal Yadav and Jackie Shroff to speak of. The producers have given the film multi-dimensional hype by shooting the promotional track in a big way. The film has music by Pritam, costumes by Anna Singh and Sai, Cinematography by Jeeva, editing by Gopal Kishore and Arun Kumar and has story, screenplay and dialogues by Neeraj Vora.
The viewers will see for the first time on silver screen an exciting combination of Akshay Kumar and Govinda. The buzz is that Chi Chi (Govinda) has the same energy and dancing skills that he had earlier. So viewers wait and watch for Bhagam Bhag at your nearest theatres.
Of love and passion
Lucky fame Sneha Ullal pairs up with Sohail Khan for an emotional action drama cum love story, Aryan. The film is about the life of a young man for whom two things hold most prominence in his life – his love and his passion. The movie has taken quite a while in the making but is now getting ready for release today at Nirman, Chandigarh.
With Aryan, telemarketing company Tele Brands makes its foray into movie business with producer Poonam Khubani at the helm. The movie is written and directed by Abhishek Kapoor. Anand Raaj Anand has penned the lyrics and composed the music. — D.P.