Pack a Punch
Aman Minhas
Indulge in absolute leisure, adventure, luxury & gluttony...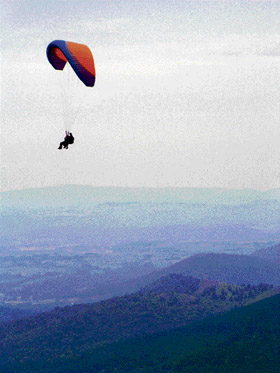 You've been slogging hard, stuck badly in a sort of all work, no play grind. Not to mention the endless times you've reminded yourself that you needed a break. And now, with the festive season and Dussehra break parked right at the take-off stage, could there be a better time for planning a holiday and charting out travel plans? In case you've already begun your 'holiday' homework and are looking for some idea on what to expect in terms of sightseeing and stay, here's some help. Glance at these alluring packages being offered by the travel agencies in town and get tempted to make your dream travel a reality.
Singapore & Malaysia
The package includes a stay at a four-star deluxe hotel for three nights at Singapore, two nights at Kuala Lumpur and the last one at Genting Island. Plus, you'll be provided breakfast, airport transbus, a half-day city tour, tickets to the theme park and two leisure days at Singapore that is connected to Malaysia via bridges. On leisure days, get a piece of India at Little India in this affluent Garden City, which is a medley of Chinese, Indian and Malay influences. Enjoy tasty food, good shopping and a vibrant nightlife.
Destination next will be a sprawling KL that has the world's cheapest five-star hotels. Visit the Golden Triangle, which has most of the city's shopping malls, five-star hotels and the trendiest nightspots, famous Petronas Twin Towers, Chinatown that bustles with activity and the popular restaurant and clubbing district, Bangsar.
A self-proclaimed City of Entertainment, Genting, is the next halt and the only place where you can gamble legally in Malaysia. It also has a theme park to keep the kids amused.
A must-experience part of this package is the musical fountain show and sunset at Sentosa — a separate island developed into a resort – which is the closest, that Singapore gets to Disneyland. Enjoy this island with an add-on of Rs 1,600. An additional Rs 15,000 can get you a two-night cruise from Singapore.
Duration: 6 N, 7 D
Dent: Rs 35,900 per person, including return airfare.
Where: AM Travels, Sec 9-D
Bangkok & Pattaya
The package offers you a four-night stay at a three-star hotel at Bangkok. You can gorge on a sumptuous buffet and set out sightseeing in the transbus. Catch the Royal Lap, engross yourself in the Alcazar show and witness dreams come true at the Dream World. Discover Thai cuisine, saffron-robed monks, garish neon signs, graceful Thai architecture, spicy dishes and colourful markets, get whisked away in the much-loved tuk-tuks and see the irrepressible smiles of the Thais. Go budget shopping at the Chatuchak Weekend Market or watch Silom, Thailand's financial center in the day.Head towards Pattaya for another four nights of bliss. Realx in the beaches after a beer from the go-go and beer bars. Try out the variety of activities that are available, including horseback riding, bungee jumping, karting and shooting or watersports like scuba diving, jet-skiing, sailing, water skiing, windsurfing and kitesurfing.Visit the Sanctuary of Truth, Buddha Hill and Walking Street, the main area for nightlife and shopping. A tour of the Coral Islands, including lunch by the beach, are some of the attractions.
Duration: 8 N, 9 D
Dent: Rs 33,000, including return airfare
Where: Bajaj Travels, Sec 17-C
Bali
This package ensures you feel on seventh heaven. Experience hills and mountains, rugged coastlines and sandy beaches here. This Island of The Gods has adventure sports, shopping, massages and extensive sightseeing to offer. Bali can be included with Malaysia-Singapore or Bangkok-Pattaya to save time.
Duration: 3 N, 4 D
Dent: Rs 32,000, including return airfare.
Where: AM Travels, Sec 9-D
China
The Olympic organisers are making hay while the sun is shinning on them. During your four-night, five-day tour, you could gorge on the Chinese menus and touch the sky from the Great Wall of China. While Shanghai and Beijing wait on you, spend time in the jade factory, Yu Gardens, Cheng Huang temple and many other chinky destinations. Learn some Chinese from your English-speaking guide on the way in the transbus.
Duration: 4 N, 5 D
Dent: Rs 47,000, including return airfare
Where: Khanna Enterprises, Sec 17-C
Mauritius
At this honeymooners' favourite spot, you can romance the love-laden beaches, Port Louis and the romantic Pamalleous Gardens, as you relish the hospitality of a comfy three-star and the abundantly available cane rum. Stroll around the city to see the Apravavasi Ghat — a World Heritage Site, Corner House — a fabulous stationery shop that sells all kinds of wonderful pens, pencils and books, Caudan Waterfront and China Town, where one can find chinese shops and restaurants and even some chinese pharmacies. The Stamp Museum, Mauritius Natural History Museum, the Blue Penny Museum and the St Louis Cathedral are all worth a look. Spot local products at Bazaar Port Louis.
Duration: 6 N, 7 D
Dent: Rs 46,000, including return airfare. Visa on arrival.
Where: Khanna Enterprises, Sec 17-C
Australia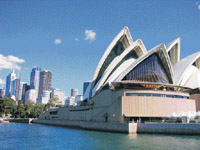 Night light show, shopping, lunch and dinner cruises, Blue Mountains, bridge climbing and the opera house... your itinerary will read much more than this in your event-packed three-night stay at Sidney. And wait till you reach Gold Coast, the beach destination of Australia. A whopping 21 theme parks and attractions, including Sea World, Warner Brothers Movieworld, Dreamworld and Wet 'n Wild Water Park await you at Surfers Paradise. Also the famous nightlife of the city will keep you occupied. Head to Fleays Wildlife Park to see kangaroos and emus.
Duration: 7N, 6D
Dent: Rs 88,000 including return airfare, taxes and visa.
Where: Ekido, Sec 8-C
If seeing more in less time is your motive, group tours should be your option. Take a peek.
Malaysia–Singapore–Thailand
Hold your heart. In this package, you get to spend two nights at Bangkok, Pattaya, KL and Singapore each and the last one at Genting. Get roaming with new friends at the temple tour and gem factory. Learn the culture of Thailand at the Nongnooch Village and Tiffany Show. Coral Islands, Batuk Caves, theme parks, merlion walk, the list is just endless. Live in three-star hotels that cater to your all three meals.
Duration: 9 N, 10 D
Dent: Rs 61,700 (twin share option available), including return airfare.
Where: SOTC, Sec 8-C
(Book, customise and execute these online. Get started with www.makemytrip.com, www.yatra.com, www.indiatimestravel.com and www.sotc.co.in)