From Russia with love
Manish Chand
Russian B-schools and universities are going all out to woo West-bound Indian students in a bid to bring about a 'reversal of routes.'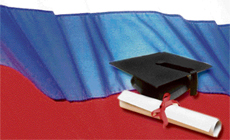 Buoyed by its economic resurgence, Russia is now seeking to lure a chunk of the US-bound Indian students to what it professes are its 'world-class' business schools, and is flaunting its universities for their proven strength in engineering and natural sciences. "Many of our universities are world class. We want more Indian students to study in Russia," Evgeny Butko, deputy head of the Federal Agency of Education, told this correspondent during a recent visit.


Careercature
Sandeep Joshi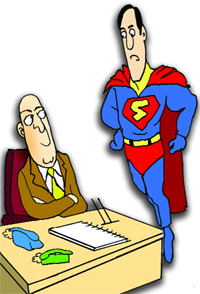 The reduction in communication, transportation and courier service costs is an obvious advantage.

Career Hotline
Set of choices
Pervin Malhotra
Q I have just completed my BFA and I am interested in art direction or set designing for films. Can you please suggest some relevant courses and what does it entail?
— Divyajot Sarna
A Whether it's the opulent sets of a mega-budget film like "Jodhaa Akbar" or a more modest, minimalist set for parallel cinema or recreating the historical aura of a period film, it's the the set designer who puts it all together from scratch making it look authentic.
Realty firms offer concrete jobs
Construction sector a big draw for IIM-C grads
The Indian Institute of Management-Calcutta has received a total of 148 lateral placement offers across various sectors and the average annual package offered was Rs 14.15 lakh. As many as 42 companies visited the campus over a period of 45 days offering key responsibilities within India and abroad, including major business locations such as US, Europe, West Asia and South-East Asia, an IIM-Calcutta press release said. The average annual package offered was Rs 14.15 lakh with a highest domestic offer of Rs 21 lakh, it added.
Cognizant to hire CAs and lawyers
Global BPO giant Cognizant has said it will expand its headcount in India by about 14,700 this year and would also broadbase its talent pool by hiring doctors, lawyers and CAs. The move comes at a time when global giants such as Yahoo and IBM as also some Indian companies are cutting their workforce in the backdrop of wage inflation, rupee rise and economic uncertainties in the US, which have dented their profitability.
ATMs reduce banks' workload
The workload on bank employees has nearly halved in the last few years due to the installation of ATM facilities in various areas, industry chamber Assocham has said. According to an estimate of the industry chamber, workload on over 65,000 cashiers has fallen by 50 per cent in the last five years due to growing installations of offsite and onsite ATM facilities in urban, semi-urban and rural bank branches.
Microsoft sets up tech lab at IIT
Microsoft Corporation India Pvt Ltd recently announced the inauguration of a technology lab it has set up at the Chennai-based Indian Institute of Technology. Microsoft is investing Rs 90 lakh initially in Microsoft Windows Technologies Lab that will harness innovation through research and provide a platform for faculty members and students to leverage it for a variety of research and training, Prof T A Gonsalves, Head, Department of Computer Science Education, IIT-M, told newsmen during the inauguration.
Watch out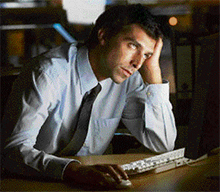 Never too late to understand boss's philosophy on overtime
Lily Garcia
A reader writes: I work for a company as a middle manager and right now I am supervising only one person in my section. I usually work 8-5 but stay late if I have to or sometimes take my work home. My boss has a philosophy that no matter what, managers have to come early and leave late even if there is no urgent need. She has reminded me a couple of times that I need to quit the habit of leaving at 5 pm. and stay late. A couple of other managers do stay late (2-3 hours) and she always mentions them.
Smart Skills
Product planning
Usha Albuquerque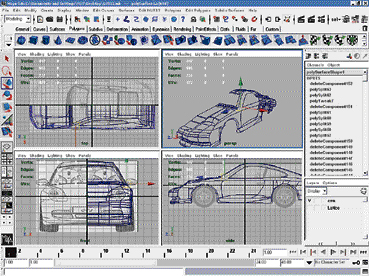 Design has always been an integral part of our aesthetic sensibilities. We admire new products that look different and exotic — the flat TV screen, the slim mobile phone, the fancy blackberry, the sleek lines of the latest car are all products we admire and hanker after. It is for this reason that certain products are remembered for not only their usability but also the design. Among the classic industrial designs the VW Beetle, the iPod, and the Coke bottle, are considered as much works of art as of engineering.
CSC-India to double headcount
New York Stock Exchange-listed Computer Services Corporation (CSC) recently said it would double its employee strength to 32,000 in the next two-and-a-half years and plans to expand operations to tier-II cities in the country. CSC, which recorded 16.1 billion dollars revenue for 12 months ended December 28, 2007, started its Indian operations in 1991.