Career Hotline
Set of choices
Pervin Malhotra
Q I have just completed my BFA and I am interested in art direction or set designing for films. Can you please suggest some relevant courses and what does it entail?
— Divyajot Sarna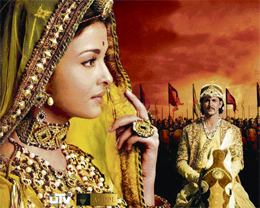 A Whether it's the opulent sets of a mega-budget film like "Jodhaa Akbar" or a more modest, minimalist set for parallel cinema or recreating the historical aura of a period film, it's the the set designer who puts it all together from scratch making it look authentic.
Being an Art Director means not just dressing up the set but each and every frame of the film. This includes deciding the overall colour palette, design and construction of the set, set decor, props, pictures, vehicles, wardrobe, makeup and hairstyles.
Your work must be both aesthetic and authentic to meet the specific requirements of the script. The job profile is an exhaustive list of `selecting the right location; conceiving visuals in 3D, work in close co-ordination with the film director, cinematographer and costume designer to develop the feel and look of each frame to supervise the decoration and sticking to the budget allocation.
You must be able to think on your feet and come up with creative solutions if there is a sudden change in shooting schedule. Proliferation of the multiplex culture necessitates `guerrilla filmmaking' which follows break neck shooting schedules. The new breed of young and energetic art designers bubbling with creative ideas clock-in close to 10-12 hours per day.
It is no longer OK to shoot the film and pray that everything falls into place. In this new environment, the art director or production designer needs to invest a lot of time in pre-production planning. Then there are the technical aspects like leaving space for the camera and crew, headroom for lights and mikes etc which need to be factored in.
For film buffs this is an ideal opportunity to learn while you earn and still have fun. A part of your work entails watching films to observe new trends and innovation in design. For a fresh graduate it is best to start work under an established art designer and pick up tricks of the trade while you are on the job. Once you have established yourself in the film fraternity you can command anything up to Rs 10 lakh or even more for a film.
Any good course in interior design offers a good launch pad for starting a career in art design. FTII, Pune offers a 2-year PG Diploma in Art Direction for those who have a bachelor's degree or diploma in architecture/applied art/sculpture/interior design.
Human factor
Q I have an MBA in finance, but my experience has been in the administration side. I am interested in taking up HR or Admin as a mid-level executive but jobs are mainly available in marketing in which I am not very interested. What should I do? I have a total experience of 4 yrs in admin and HR.
— Reema Saxena
A It appears that you have lost focus. MBA Finance to Admin and HR? Applying for jobs in marketing? Suggest you focus on Finance. To do this, apply for finance-based openings. Do this through newspapers, placement firms and jobsites. Change the focus of your resume to reflect your interest in this area. Plan and prepare for interviews to show finance as your key skill area.
Join the nuclear family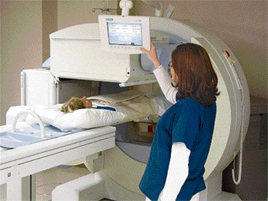 Q I am a fresh medical graduate and wish to pursue a career in the field of nuclear medicine. I would be grateful if you could provide details regarding courses in this field.
— Dr Maninder Khosla
A As yet, there are not many courses available in either Nuclear or Aviation Medicine.
The Radiation Medicine Centre of Bhabha Atomic Research Centre, Mumbai offers two programmes to equip professionals for working in Nuclear Medicine Centres ( the first programme may suit you best).
Both courses are offered under the aegis of the Homi Bhabha National Institute, Mumbai (a Deemed University). These full-time programmes include lectures, demonstrations, practicals, theory exams, apprentice programmes and clinics.
Selection is based on an all India Common Entrance Test (CET) and interview.
Diploma in Radiation Medicine
(2-years)
Eligibility: M.B.B.S. with internship from a recognized university. Post-graduate medical qualification-holders and sponsored candidates can also apply.
Common Entrance Test: 100 Multiple Choice Questions of the III MBBS level [Fields: Anatomy, Physiol, Biochem, Pathol, Internal Medicine (Cardiology, Pediatrics, Oncology), Infectious diseases, Neurology, Nephrology, Endocrinology and Recent Advances in Medicine].
Non-Sponsored candidates will receive a stipend of Rs.7000 p.m. in year-1 and Rs. 7250 p.m. in year 2.
Diploma in Medical Radioisotope Techniques
(1-year)
Eligibility: B.Sc. (60 pc agg) in Chemistry, Physics, Life Sciences, Biophysics, B.Sc. in Nuclear Medicine Technology or B.Sc. (Medical Radiological Tech). M.Sc. degree-holders can also apply.
Sponsored candidates with 55 pc aggregate in B.Sc. can also apply. The Common Entrance Test covers 100 multiple choice questions on science subjects of Class XII. Only 50 candidates in order of merit will be called for an Interview. Non-sponsored candidates will receive a Stipend of Rs.4000 p.m.
Fees: Rs.4000. Limited hostel accommodation is available.
Age limit: 40 years (on May 1, 2008 (relaxed by 3 years for OBCs and by 5 years for SC/ST and sponsored candidates). The syllabus for both programmes can be downloaded from the HBNI website www.hbni.ac.in. There are 10 seats in each programme. The application deadline is March 15, 2008 HBNI also offers a Diploma in Radiological Physics.
Sanjay Gandhi Postgraduate Institute of Medical Sciences, Rai Bareli Road., Lucknow-226014 (www.sgpgi.ac.in) also offers M.Sc Nuclear Medicine (2-year)
Eligibility: MBBS.
Scope with sociology
Q I have been sending applications to jobs advertised in the papers for the past 4 months but have not received any response. What should I do? I have done MA (Sociology).
— Hariprasad Goel
A Most large organisations have details of vacancies on their website. You can also find job vacancies on: Recruitment and employment agencies websites or newspapers' websites. Most job sites allow you to search for the types of vacancies you're interested in. You can specify the type of job, the level, the salary, the location etc. Some sites even notify you when suitable vacancies are posted on their site. Today, online recruitment eclipses all other recruitment channels in the country including direct approaches, newspaper advertising and 'word of mouth' as the preferred way to find jobs. Statistics show that 78 pc respondents were satisfied with the outcome of the online recruitment process, compared with 54 pc who were satisfied with the traditional channels. A recent study sought the view of more than 1.15 lakh people in 33 countries, including 3,000 in India. As many as 40 pc of Indians said they found their most recent jobs on-line, 22 pc found a job through being directly approached by an employer, 13 pc via 'word of mouth', 9 pc from newspaper advertisements, 8 pc by directly approaching an employer, and 8 pc through other methods.
Shore chance
Q Is the scope for merchant navy personnel still good? Our son is very keen on a seafaring job.
— Rakesh Manchanda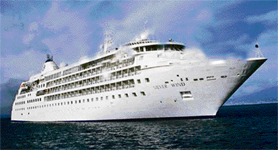 A As shipping serves more than 90 pc of the global trade, the industry is booming and generating a lot of employment opportunities for students of maritime education.
As a matter of fact, there is a worldwide shortage of officers in the merchant navy. And this is expected to continue well into 2010. There is a shortfall of 1500 seafarers in the officer's grade in India. The coutry's largest shipping company, the Shipping Corporation of India (fleet of 84 ships) is short of 500 seafarers. There is a move to recruit foreign seafrers to fill this gap.
As there are only 800 Indian ships out of a total of 50,000 in the world, most foreign flag vessels are being manned by Indians at all levels. IGNOU and Directorate General of Shipping offer a Programme in Nautical Sciences leading to a B. Sc (Nautical Sc) at DGS-approved academies across the country.
Over 120 institutes offer a variety of short and long-term courses in India. DGS regulates the private academies that have been recognised by it. Candidates passing out of these institutes get a Continuous Discharge Certificate (CDC) which is a license to work on board a ship. Those enrolled in unapproved institutes cannot obtain this certificate, and hence, will not be qualified to work on a ship. A new Maritime University is also on the cards.
Besides ensuring that the institute is DGS approved, please check its reputation and placement record.
DGS has also made it compulsory for all pre-sea institutes to be benchmarked by agencies like CRISIL, CARE and ICRA. Information about the rating is given on the DGS website: www.dgshipping.com
To encourage women to join this sector, the upper age limit has been relaxed by two years. The Training Ship Chanakya, Mumbai, MERI, Kolkata and the Lal Bahadur Shastri College of Advanced Maritime Studies & Research offer tuition waiver to 10 students each. Private institutes have also been requested to offer fee concessions to women candidates.
The writer is a noted career consultant.
Please send in your query, preferably on a postcard, along with your full name, complete address and academic qualifications to: Editor, Jobs and Careers, The Tribune, Sector 29, Chandigarh-160030, or at careers@tribunemail.com