Stage manage
Pervin Malhotra
Q. I am in my final year of graduation. I wish to join the National School of Drama. Can you please tell me about the selection procedure at the NSD, New Delhi? I am very interested in stage design but I have a polio-afflicted leg. Will I qualify?
— Radhika Mehra
A. The National School of Drama (NSD), established by the Sangeet Natak Academy, offers a 3-year PG Diploma in Dramatic Arts which is recognized as equivalent to MA in Dramatics by the Association of Indian Universities (AIU).
The course comprises Dramatic Literature & Aesthetics (Eastern and Western), Theory & Practice of Acting, including components of Mime & Movement, Martial Arts, Yoga and Music and Theory & Practice of Stage Technique such as Costume and Scenic, Lighting, Make-up and Theatre Architecture. In year 2 & 3, students can opt for specialized training in the subject of their choice, i.e. 'Acting' or 'Theatre Techniques' and 'Design'.
Eligibility for admission to this programme is a bachelor's degree in any discipline with experience of active participating in at least six theatre productions and working knowledge of Hindi and English. Age: 20-30 years.
As there are only 20 seats for this course, the selection procedure is pretty rigorous. After the initial screening, written test and medical test for physical fitness which is held in five centres (Delhi, Mumbai, Bangalore, Guwahati and Kolkata), about 80 applicants are short-listed for a 5-day workshop at NSD that forms part of the selection process. For the written test it is best to read up and attend drama festivals to supplement your knowledge on film, television, culture and of course theatre.
I don't see why you can't apply. After all, four seats (out of 20) are reserved for the physically challenged/SC/ST (preferably from communities traditionally connected with performing arts).
Make sure you avail of every opportunity to participate in college plays, street theatre to hone your singing, dancing, mimicking and acting skills. In the auditions you will be asked to enact dramatic passages, speak dialogues from plays. Apart from assessing your natural talent and interest in theatre, your creativity and spontaneity will also be put to test.
No tuition fee is charged. Instead, students receive a stipend of Rs. 3000 p.m. While doing an internship in the final year, the scholarship goes up to Rs. 6000.
Watch out for the admission notification which has just appeared (See this week's Deadlines Column). For further information, you could log on to the NSD website: www.nsd.gov.in
No NET for Ph.D holders
Q. What is the final decision regarding UGC NET for lectureship? Is it mandatory? What is the age limit for lectureship/JRF? I am in my final year of LLM.
— Vivan Lohani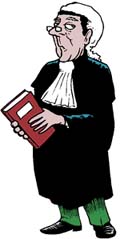 A. Accepting the recommendations of the NET Review Committee the University Grants Commission (UGC) has relaxed the rules for appointing college and university teachers. Ph.D holders no longer need to clear the screening exam or National Eligibility Test (NET) to be appointed as lecturers in PG or UG educational institutes.
Similarly, MPhil holders are exempted from NET for appointment as lecturers at the undergraduate level.
Those who passed the UGC/CSIR JRF exam before 1989 are also exempted from taking the NET.
Moreover, PhD-holders who completed their Masters by September 19, 1991 will get a relaxation of 5 per cent (50 pc instead of 55 pc at the PG level) if they wish to take the NET. As for your second query, there is no upper age limit for Lectureship.
(While the age limit is 28 years for JRF, there is 5-year relaxation for reserved categories and 3-year relaxation for LLM degree holders).
These moves will open up opportunities for M.Phils and Ph.Ds who failed the NET earlier while enabling universities to fill thousands of vacancies at technical institutes. The UGC has announced six new scholarships — 3 each in the sciences and social sciences stream for which the scholarship amount has been increased to Rs 60 crore. A Junior Research Fellowship for Rs 1500 will be offered in both streams. To encourage research, the Fellowship amount has been increased to Rs 12,000 p.m. from Rs 8000 earlier, (from April '07), Similarly, the JRF/SRF (Professional) Fellowship has been increased from Rs 9,500 to Rs 14,000.
Incidentally, the application deadline for the next NET (June 29 ) is May 2, 2008.
Finding a voice in BPO
Q. I have been an English teacher for the past five years. Am I eligible to become a voice and accent trainer in the BPO sector?
— Simran Johri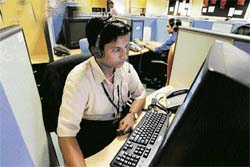 A. Yes you are. Voice and accent trainers teach you how to roll your r's and soften your d's, fix your accent, spruce up your grammar to enable you to breeze through a five-minute conversation with an American or European. Their services range from hiring the suitable candidates to training them in the requisite voice and accent. This is a new breed of professionals who have come up as a result of the ever-increasing call centres in the country. Whereas earlier, call centre executives needed to be trained to use a specific American or British accent, now a neutral Global English is the acceptable norm.
A single call centre can hire between 20 to 60 voice and accent trainers who take training sessions with the executives, monitor calls and identify agents who need a refresher course.
Accent trainers are handpicked for the job because of their clarity of speech and fluency. Starting at Rs.30,000 pm or thereabouts your remuneration could go up to Rs 50,000 or more. Needless to say, the timings may be erratic and you may need to work night shifts. To become a voice and accent trainer you need to have an excellent command over English which you must have since you are a teacher of English. Besides, you must have a passion for training, good people skills and oodles of patience and enthusiasm. A graduate/ postgraduate degree in any discipline is a mandatory requirement. A Certification in Teaching English to Adults would be a good add-on. It would go a long way if you have traveled abroad and are familiar with Western cultural nuances. Many companies prefer to hire candidates with BPO experience. But anyone -- be it a housewife, fresh graduate or even retired personnel -- can join the industry if they have the requisite skill set.
Most V & A trainers grow from the ranks after having worked for a few years in the BPO sector.
Besides call centres you can seek employment with `BPO finishing / training schools', which have sprung up all over.
The writer is a noted career consultant
Limit to teaching
Q. Is it true that even those who have taken the SET can teach anywhere in India?
— Girish chawla
A. Yes and no. As a rule, the (State Eligibility Test for Lectureship (SET) entitles you to teach in any college or university in the state from which the test is taken. There is an exception however. Those who cleared the SET before June 1, 2002, are exempted from taking the NET as they are eligible to apply for lectureship anywhere in India.
Steps are afoot to increase trained manpower in hospitality

Check in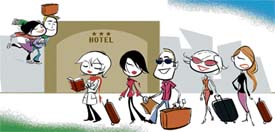 In the wake of a huge shortage of trained manpower in the hospitality sector, the government has launched fresh HRD initiatives to fill the shortfall by increasing capacities at different levels. "There is a huge shortage of trained manpower in the hospitality industry in the country. The output of manpower at the skill level which forms bulk of the demand, falls grossly short on the supply side," Union tourism secretary S. Bannerjee said in New Delhi recently.
"It has been established that there is requirement of nearly 2,03,300 trained manpower per year, of which 66 per cent alone is at skills and operational levels to enable effective discharge of services," Banerjee said.
"The thrust areas have, therefore, shifted to craft courses and short-term specialised programmes in trade specific areas. At present, there are only six Food Craft Institutes (FCI) with combined output of only 500 students.
The ministry has sanctioned four new FCIs at Garh Mukteshwar, Hassan, Jammu and Nagaon," Bannerjee said and added, "Stress is being laid to increase intake in short courses being run at hotel management institutes." Last year, we affiliated four institutes from the private sector and are in the process of affiliating more such institutes, said Banerjee.
Banerjee was speaking at the National Tourism Awards for academic excellence ceremony. Currently there are 21 central and five state-funded Institutes of Hotel Management (IHM) in the country. The existing IHMs have been given further impetus to modernise and increase their training capacities. New institutes have been planned in Bihar, Arunachal, Uttar Pradesh, Himachal Pradesh, while those at Raipur, Jamshedpur, Sylvassa, Kurukshetra, Kozikode and Aizwal would start functioning shortly, he said.
We are also trying to boost HED initiatives in the north-eastern states by sanctioning four institutes, he said.
The Tourism Ministry is collaborating with the Ministry of Labour and the HRD Ministry in utilising their existing network of ITIs, polytechnics and schools.
The supply of trained manpower would further get a boost when CBSE will also introduce hospitality as part of their Plus Two curriculum under their vocational stream.
The National Council for Hotel Management will provide all necessary technical expertise, Banerjee said. PTI
The writer is a noted career expert
Please send in your query, preferably on a postcard, along with your full name, complete address and academic qualifications to: Editor, Jobs and Careers, The Tribune, Sector 29, Chandigarh-160030, or at careers@tribunemail.com