Serial addiction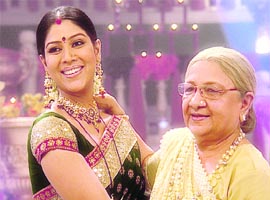 Ekta Kapoor is Indian woman's agony aunt, but guess what men like her serials too...
After women and anorexic actresses (aerobics-obsessed Rekha to a frail Kareena's Tashan), it was men sweating it out for muscles and more…Then, they were spotted in front of the mirror checking the effect of that newly-applied fairness creams. One day, we even caught them ogling at themselves. The battle has been on, for that perfect body, fair and lovely skin, highest EQ's and now for the remote.
No rhona-dhona, please!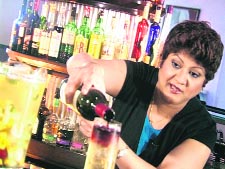 If you thought women were watching only saas-bahu soaps, then you are in for a surprise!
Let's face it. The saas-bahu sagas stand rock solid on TPR charts. We may grumble about these serials being so very unreal, hurl curses at Ekta and even refuse to sob when a Saagar or Vidya die, but soaps remain unshakable. So, we've sadly acknowledged these 'mid-dull' class entertainers as prime time maharanis.
Tales long forgotten...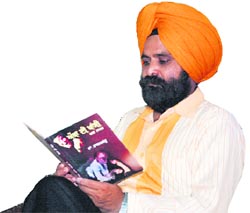 A handful of writers are helping children literature in Punjabi find its place on the shelves
HOPPING on to bebe's bed each night for a story telling session is passé. Tales of Sheikh Chilli befooling one and all is boring in comparison to the adventures of Pokeman. School libraries are too happy boasting of their stock of Harry Potter editions. And as for the little one, he wants a laptop for his birthday. In short, reading and creativity is dead. What happened to baatan?

Darshan Singh Asth — Photos: Vicky Gharu &
Rajesh Sachar

Playing along
Ravinder Singh, a senior flute artiste, can give Gen Y a run for their money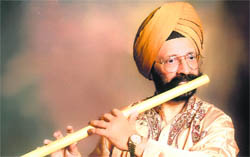 In the world of music where fusion is the name of the game, Ravinder Singh's crusade to keep the purity of ragas intact, is indeed praiseworthy. A senior flute artiste from the region, Ravinder has managed to submerge his own entity in the melodies of pure raag and we are going to sample that soon from his first solo album, which showcases his light classical compositions based on Raag Hansdhuni, Raag Jog and Khamoj Thumri.
Go get a high
Add that extra zing to your dressing with these stylishly designed high heels
Ask any woman, and chances are that she will describe them as the greatest gift to mankind. For a seven-year-old girl, it's a fantasy and for a college lass, completely indispensable. They are none other than those high heels- the same stuff that you wore secretly when your mother was not watching you. It still remains a woman's must have in the wardrobe.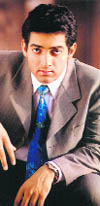 Destiny child
A homeopath by profession, television actor Manav Vij is all for life & good roles
He is an actor chosen by destiny, to be a part of sapnoo ki duniya, Mumbai. Meet the almond eyed Punjab da puttar from Ferozepur, Manav Vij, who plays Joydeep in Kyunki saas bhi kabhi bahu thi. In life struggle is very important, believes the modest actor. "There will be days when life will treat you like a stray dog and their will be days when the world will be at your feet, you will be a king, smiles Manav. So, no worries live each day as it comes. I thoroughly enjoyed my journey in the serial, from Joydeep, a nerd to a business tycoon to again being boy next door."
Little Interview
Touching new heights
THE loverboy of Rabba Ishq Na Hove and the bad boy of Kesar and Kasturi is now all set to don the uniform and play Officer Abhimanyu Adhikari in Star One's Choona Hai Aasman. Calling it a dream role, Nikhil Arya, better known as Rudra of Kesar, spoke to us about replacing Iqbal in Choona... , his future plans and yes, on why he loves our city!

Matka Chowk
It's just the beginning…
Chandigarh railway station truly deserves the title of Makeover no1- Towering artwork, sporty new walkways, assistance booths, drinking water stalls and digital counters indicating position of compartments, railways is getting better.
Write to Renee


at lifestyletribune@gmail.com or Life Style, The Tribune, Sector 29-C, Chd


n I am an 18 year-old-girl studying in Chandigarh and staying in a hostel. My parents separated after I was born and I have been living with my mother, who is working, and is very fond of me. My father comes to visit me and I am also fond of him. My father gave me a very strange picture of my mother's character, which I recently discovered was false. I love my mother very much but am confused. I cannot decide how to deal with this new set of feelings.

Ageing gracefully


Kylie Minogue, who turned 40 on May 28, is one of the celeb's growing old most glamorously, according to a new poll. Almost half of those polled rated the Aussie singer above fellow 40-year-old Australian, Elle Macpherson and queen of pop, Madonna, who turns 50 in August. The survey of more than 36,000 music fans, conducted by new celebrity barometer xRankTM, also found that Kylie is the celebrity Britons would most like to see strutting her stuff aged into her 70s, reports the Daily Express.
First day first show
Predictable thriller
Woodstock Villa
Time pass CRIME, suspense, a new star kid — Hansal Mehta limits his vocabulary to these words while directing Woodstock Villa. A slick tempo, an element of mystery and a new face will make it an engrossing tale, he thinks. He is partly right. The fast pace and the newcomer do manage to hold our interest.
Health Tip
Wrist pain occurs due to injury or as a result of overuse. Acute injuries occur as a result of fall on the out-stretched hand causing fracture, dislocation of the bones and injury of the tendons.