Star-struck diet
Purva Grover
Stars and numbers reign over your tastebuds too. Here's tasting some delicacies on the planet-platter!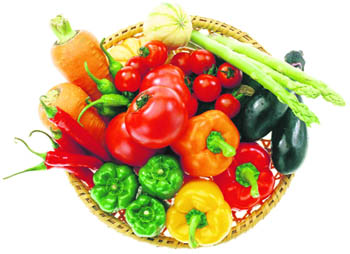 DO you find it impossible to resist a rich creamy leg piece of butter chicken? Are you one of those who advocate chocolate and only chocolate for dessert? Does a tall glass of thick salted lassi spell instant energy for you? And then, have there been times when you plainly refuse to even taste the fancy baked vegetable or rajma chawal? Well, if food cravings, tantrums, favourites and dislikes is very much a part of you, then here is the reason — blame it on the stars. Yes, the planet under which you were born, the zodiac to which you belong, and even your date of birth can explain why you like more of fruits and less of veggies, or why you think cola is better than soup even on a cold day! We spoke to our city-based astrologers to find out more and also to help you chart out a star-struck menu.


Star Talk
Aries: Potato, carrot, onion, apple, fish. Avoid tomato and red meat.
Taurus: Almond, cabbage, egg yolk. Avoid non-veg, red meat and sugar.
Gemini: Red meat, fish, egg, plums, oranges. Avoid smoking.
Cancer: Fish, potatoes, watermelon, melon, mushroom. Avoid junk food.
Leo: Lemons, coconut, litchi, honey, green vegetables. Avoid red meat.
Virgo: Lemons, almonds, grains, cheese, beef, lamb.
Libra: Brown rice, wheat, milk, strawberries, spinach corn. Avoid sugar and starch.
Scorpio: Onion, mustard, cabbage, fish, honey, radish, coconut.
Sagittarius: Raw eggs, raw vegetables, fruits, tomatoes, beans, corn. Avoid Spicy food & smoking.
Capricorn: Figs, green vegetables, oranges, lemons, egg yolk, cheese, fish.
Aquarius: fish, pear, lemon, oranges, radish, grapes.
Pisces: Egg yolk, onions, food grains, lamb, pear.
(As told by P. Khurrana)
Says astrologer P. Khurrana, "Every individual is born under a specific animal category say horse, lion, cow or a fish. So you can't make a Leo craving for meat fall in love with veggies." Imagine distancing a Piscean from water? "It just won't work, a Piscean's diet has to include a lot of water," he says. So revolving the menu around sun signs helps? "It can improve your immune system, keep you healthy and disease-free," he tells. Chips in astrologer Madan Gupta Spatu, "Every zodiac sign is ruled by one planet that determines what food needs to be taken." He explains, "A lot depends on biological temper; for instance, a hot-tempered person has to take in a lot of cold items and vice-versa." So, cold dishes can actually cool down fiery Leos. And perhaps the stars also explain why most people born under Jupiter are vegetarians.
And what if the planetary guidelines are not followed? "It can result in BP trouble, stomach disorders or make you aggressive, depending on the need of the body," he tells. Simply put, every sun sign has a disease pattern, say those born under Leo are prone to heart diseases, Aries and Scorpions complain of BP problems, Sagittarians and Pisceans from high cholesterol and so on, and this can be dealt with a little planet wisdom. So does that meet eating 'star food' means goodbye doctor? "No, zodiac determined food is just a part of it, a lot depends on the complete study of the horoscope," says Khurrana. Agrees Spatu," It's a precautionary measure not a solution."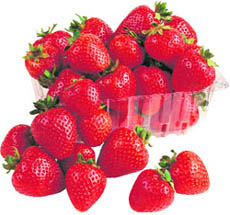 Okie, so we probe further for a solution and move to numbers. Tells numerologist and tarot card reader Renu Mathur, "The root number can determine a beneficial diet. Add to it, the destiny number and you will be quite close to the perfect menu." For the uninitiated, the root number stands for the date of birth and destiny calculation includes the date, month and year. So make a person with root number three bite into cherries, strawberries and apples, and watch his anxiety vanish! Or help deal a person with root number seven deal with his worries by introducing him to the world of carrots, cucumbers, mushrooms and lettuce.
Well, now that sounds not just yummy, but exciting too. And yes, next time mommie stops you from biting into the huge bowl of scrumptious salad or that inviting murga, you know what to do, right?


Calculate your menu
Add up your date of birth, say 15 becomes 6 (1+5=6), 29 equals to 2 (2+9=11 and 1+1=2) and so on.
One: Raisin, oranges, lemons, dates, barley bread, thyme, nutmeg, cloves, lavender.
Two: Lettuce, cabbage, cucumber, melon, linseed, chicory.
Three: Beetroot, cheery, strawberry, apple, pomegranate, fig, almonds; nutmeg, saffron, tej.
Four: Spinach, tej, wintergreen.
Five: Walnut, barley, oatmeal, thyme.
Six: Beans, melon, peaches, apple, walnut, figs; mint, thyme, rose leaves.
Seven: Carrot, cucumber, mushroom, lettuce, apple, linseed, chicory.
Eight: Broccoli, carrot, spinach, sage, plantain.
Nine: Onions, garlic, tomatoes, mustard, ginger, pepper. (As told by Renu Mathur)
purva@tribunemail.com