Cutting edge
Post-production editing professionals are highly sought after for
film and television projects, writes Sangita Sharma Phukan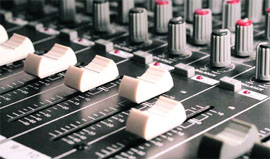 Post-production is the process of editing or fine-tuning of audio/video footages with respect to sound, visuals, computer graphic, special effects, etc for movie, television and web viewings. It can best be understood as the art, technique and process of assembling various audio/video shots into a creative and coherent whole, thus maintaining the smooth layers of images, music, rhythm, pace and human performances.


Careercature
Sandeep Joshi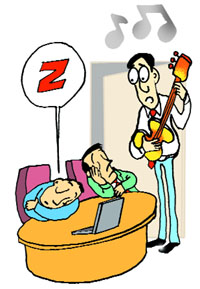 Sir, if you allow I can skip the introduction and come to the actual presentation.

Career Hotline
Not getting credit
Q. I have done a PGDIM from IGNOU and have been working in a state finance corporation for the past 6 years. I have good exposure to both mobilisation and deployment of resources. But my career doesn't seem to be going anywhere. Please advise.
Accounting for shortfall
Concerned over the declining number of risk valuers, ICAI, the apex body of chartered accountants, is planning to promote the study of actuarial science among CAs. In future, the Institute of Chartered Accountants of India (ICAI) may approach the government to permit chartered accountants to take up the actuarial work, which relates to valuing risks.
FAIR APPROACH
Women on board encourage more females to join corporate ranks
Advocates of larger female strength in corporate corridors should target the boardrooms first, with a latest survey showing that the number of women officers tend to grow higher in companies having a larger number of fairer sex directors.
Govt in search of directors for eight new IITs
Desperately seeking technocrats
The government has begun the search of directors for the eight new premier institutes of technology (IITs), six of which are set to start in the current academic session and the remaining from 2009-10.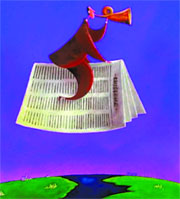 Smart Skills
Ad, ad world of media planning
Advertising is a cool career—colourfully dressed individuals, smoking, pencil chewing, thinking up the big idea! This is the image that attracts many a bohemian college student. There is, perhaps, no other career that deals with cool people — models, film stars, business tycoons — as well as creative ideas. Advertising is a business that greatly influences our daily lives. Our choices regarding the type of cars we drive, the clothes we wear, the mobiles, TVs and laptops we use are largely influenced by advertising.
Bits & bytes
MEFB inaugural session held
The Department of Economics, Goswami Ganesh Dutta Sanatan Dharma College, Chandigarh, recently organised the inaugural session for MBE and MEFB students.