Not getting credit
Pervin Malhotra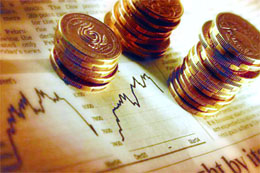 Q. I have done a PGDIM from IGNOU and have been working in a state finance corporation for the past 6 years. I have good exposure to both mobilisation and deployment of resources. But my career doesn't seem to be going anywhere. Please advise.
— Jitendra Sahni
A. The most valuable pointer I can suggest is to first work out a written career plan for, say, the next 5 years, including your realistic yet ambitious goals, and make an honest assessment of your strengths and shortcomings. Without such a plan, it is impossible to plan your career growth successfully.
Once you have drawn up your 5-year career plan, assess the opportunities available for someone with your qualifications, skills and experience.
The third step is to marry the two, namely your goals and the opportunities available.
Thus, for instance, considering your experience, you might wish to become a top-flight finance professional. In which case, you might like to consider a switch from your present job to some other, faster-growing company in the financial services sector, which is currently booming. Or, is it that the company you currently work for is not growing fast enough to provide you sufficient growth opportunities?
In a nutshell, work out your goals. The action you need to take will then automatically be evident.
If the niche area of Mergers and Acquisitions, interests you, Times School of Business in collaboration with Jamnalal Bajaj Institute of Management Studies, University of Mumbai offers a programme in Mergers & Acquisitions (6 month, Part-Time).
Eligibility: Graduates with 50 pc plus 2 years work experience or fresh postgraduates are to apply for the course. For details visit www.tsb.co.in
Fast Moving future
Q. What are the career opportunities available in radio?
— Gauri Kohli
A. With The government launching 300 plus FM radio stations in the near future, radio offers great career prospects.
A typical radio station is divided into four parts — creative, activation, marketing and sales.
The creative part, dealing with the programme content of the radio station, is provided by the radio jockey (RJ), the producer and the scriptwriter.
Radio jockeys interact directly with the audience. They must be adept at handling the console with its numerous buttons, the inflow of phone calls and messages, and bring a spark to the programme, simultaneously.
An RJ should be fluent, clear, engaging, alert andspontaneous.
Behind the RJ is the producer who comes out with the ideas for the programmes. The producer often works along with the scriptwriter who writes copy for different promotions, advertisements and mini-plays. Both producers and scriptwriters should have a strong creative bent.
Music is a very important element in radio. Those with a keen ear for music and melody become music managers or sound engineers.
In addition, as in any other media organisation, there are jobs for those who market the radio station as a brand as well as those who get advertisements for the radio.
Apparel avenues
Q. I am an engineer from a business background. I would like to strike out on my own. Is textile manufacturing and export a good option?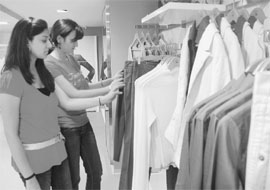 A. The 'Made in India' tag no longer means tacky and substandard, it's now a brand to flaunt! In fact, some of the biggest names in the international fashion industry are making a beeline for fashion apparel manufacturing to India.
The cr`E8me de la cr`E8me from the glitzy world of fashion like Calvin Klein, Tommy Hilfiger, Gucci, Prada and Armani are either sourcing their work or exploring manufacturing options in India. Given the availability of cheap labour, India's specialty is accessorising designer wear with embroidery, appliqu`E9, patchwork, tie and dye etc.
Leading buyers are also sourcing materials from India. In keeping with the offshoring trend, textile manufacturing is increasingly migrating to low-cost developing countries like China, India, Bangladesh, and Taiwan. Global retailers are looking at a handful of competent vendors for purchasing material.
The elimination of the Multi-Fibre Agreement has been widely hailed as the dawn of the 'new world order in textiles,' as a result of which the Indian textile and apparel industry is poised for a boom in exports. If we position ourselves properly and continue to net the US and EU markets as we are successfully doing at present, our share of the global export market is expected to take a big 8 per cent leap by 2012 from the current 4 per cent, riding on quality and price competitiveness.
The current exports revenues: $19 b are expected to touch $50 b by 2010. Two years into the quota-free regime, Indian textile exporters are getting into hitherto untapped destinations such as Spain,
The Netherlands, Italy and Australia.
The Confederation of Indian Textile Industry (CITI) estimates that in the next five years, Rs 1, 94,000 crore will be invested in the sector. The government is pitching in to give China a run for its money by adding 24 textile parks, taking the number of such parks to 50. CITI predicts that by 2012, India's market share will cross $ 110 billion.
The second largest employment generator after agriculture, India's Textile sector employs 35 million people, while another 28 million are employed in the cultivation of jute and cotton. Fourteen million new jobs are in the offing within the next 5 years. So, if you have the interest and the aptitude you are essentially looking at a golden opportunity in the textile sector.
The industry is expected to face a shortage of 6.5 million workforce by 2012.
The government has announced several new initiatives, including the setting up of SEZs to develop and equip this industry to achieve the $50 billion export target by 2010.
The domestic textile sector is projected to grow into $100-bn industry in the next five years.
Talking point
Q. I come from a semi-rural non-English speaking background. My friends often make fun of me when I tell them about my wish to work in a BPO or other service sector companies. They say my English is poo . Does it mean that with my basic English I won't get a job anywhere?
— Sameer Jain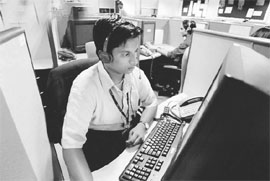 A. Your friends are absolutely wrong. You don't need a tough vocabulary to be able to work in a BPO. A decent vocab with a neutral accent (no pronounced vernacular or mother tongue influence) is what is needed for international BPOs.
The domestic ones are even more lenient in their requirements.
Don't let anyone deter you from what you want to achieve in life — even if it takes a bit longer.
Moreover, the recruitment strategy of companies in the services sector is changing in favour of small town youth. In a marked departure from the traditional model of employing English-speaking public school products, many banks and even BPOs are recruiting graduates from smaller towns and even some villages, who have a government school background.
For instance, ICICI bank is expanding its network in semi-urban and rural areas by recruiting people from humble background and polishing them through training.
The notion that only English-speaking people can serve customers is wrong. Even those who don't know English can be suitably trained to cater to this segment.
This strategy not only contributes to containing the escalating attrition rates but also helps absorb educated unemployed youth from rural and semi-urban areas.
Many other companies like Wipro have also started sourcing some of their workforce from this graduate pool. The strategy pays off because, in turn, the companies get staff which is more loyal and stable.
The writer is a noted career consultant
Please send in your query, preferably on a postcard, along with your full name, complete address and academic qualifications to: Editor, Jobs and Careers, The Tribune, Sector 29, Chandigarh-160030, or at careers@tribunemail.com