Career Hotline
The world at your feet
Pervin Malhotra
Q. Can you please tell me something about footwear manufacturing technology? What is the eligibility for this? What is the duration of this course? Please name some good institutions and their fees.
— Divangshu Kumar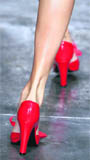 A. India ranks second among the largest footwear producing countries in the world after China. Although we only have a relatively modest share of the global footwear export market, the figures are expected to leapfrog thanks to shift from labour-intensive methods to modern state-of-art production, technology and innovative design. With the commerce ministry paying special attention to this sector, it is expected to grow by 20 - 30 per cent in the coming years. Domestic demand for footwear is also on the rise — estimated at over 800 million pairs a year!
Footwear manufacturing involves everything from preparing and treating the raw material to cutting, stitching and adding the finishing touches. This is a highly mechanised process handled by skilled production technicians with an eye for detail.
On completing your course you could either work with shoe manufacturers or handle independent projects for them. Some of the big companies that employ footwear technologists are Reebok, Adidas, Nike, Bata, Hindustan Unilever, Farida Shoes, Drish Shoes, Mirza Tanners, M&B Footwear, Liberty Shoes, Lakhani Shoes, Sree Leather or lifestyle retail chains like Pantaloon, Lifestyle, Landmark and Footmark.
In this industry, career progress is purely performance-based. After you have gained some practical hands-on experience in a well-established design and fabrication firm, you could set up your own unit catering to international as well as domestic markets.
As this is not a very cost-intensive venture, a single line, small-scale unit could be set up with a relatively small investment. Besides, labour and raw material are still available at a reasonable cost and power consumption is minimal.
Institute Watch
n Footwear Design & Development Institute (FDDI), A 10A, Sector 24, Noida 201301. Also at Kanpur, Agra and Chennai.
Set up under the MoC, GoI, FDDI is one of the most reputed training institutions in the footwear industry. Equipped with a CAD center and a resource centre, the ISO 9001 certified institute is accredited with Bally of Switzerland and the Textile Institute, UK, for its long-term courses e.g. PG diploma in management-footwear technology (two-year) and diploma in footwear technology (UG, three-year).
Details: (www.fddiindia.com).
Here are some other institutes in North India:
n AVI School of Fashion & Shoe Technology
S.C.O. 493-94, Sector 35-C, Chandigarh
n Central Footwear Training Institute (CFTI): Agra
n Dr BR Ambedkar Regional Engineering College
PO REC, Jalandhar 144011
n Government Leather Institute, Agra, Kanpur, Jalandhar
n Harcourt Butler Technological Institute (UP Tech University), Kanpur 208002
n Muzaffarpur Institute of Techonology (Babasaheb Bhimrao Ambedkar Bihar University), Muzaffarpur-842003
- National Institute of Fashion Technology (NIFT): New Delhi
Shoe Design Centre
5477/72, Kikarwala Chowk, Karol Bagh, New Delhi-110005
Eligibility for most manufacturing technology programmes that are offered both at the undergraduate as well as PG level is a background in science. The fees vary from institute to institute and depend on the level and duration of the course. You can get the exact details regarding eligibility etc from their respective websites.
Path to Success
Q. I did PGDBA (finance) from Symbiosis, Pune, through distance mode while working as an accountant in a company but I'm not able to get a better opening as everyone asks for regular courses. Please suggest some institute or course in Delhi from where I can pursue a further relevant qualification that can get me a good job in the financial sector.
— Dhruv Choksi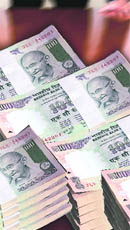 A. Among others, here's an interesting one you could check out: The Indian Institute of Foreign Trade (IIFT) has tied up with the Bombay Stock Exchange (BSE) to offer a four-month certificate programme in Capital and Financial Markets. The first 170-hr course, which started in August, has attracted a motley group of participants –– from IAS officers to CAs and financial journalists. As many as 70 per cent applicants have over three years of work experience.
The focus is on practical training and the institute plans to get online trading simulators to facilitate learning in equities and derivatives. The faculty comprises in-house lecturers from IIFT as well as private investment bankers and trading practitioners. The course fee is Rs 50,000. Classes are conducted at IIFT's New Delhi campus.
The course covers primary and secondary markets, derivatives, forex management, commodity markets, bond markets, mutual funds etc. The idea is to develop professionals with adequate skills in the securities market. The number of financial products on offer is growing by the day and there is a need for professionals who understand the market.
You can choose to take classes on weekdays for two hours or for five hours each on Saturdays and Sundays.
BCA is not enough
Q. I would like to do BCA. Will I have to do MCA after it or is BCA sufficient for a good career? Please tell me my options after BCA in a government and private sector.
— Radhika Sanyal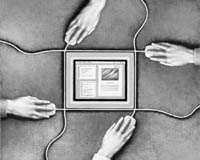 A. You are not likely to get a good job in the information technology sector after a three-year bachelor degree. You will need to do a MCA or M.Sc IT subsequently from a reputed university or institution. Your goal should be to make the most of your course while concentrating on the fundamentals. Alternatively, should you wish to specialise in computer networking, you can go for recognised certifications such as MCSE, CCNA etc. Of course, you could opt for specialisation in information security or quality testing or even gaming technology. The options are countless.
Calling all budding scientists
Q. I am a student of class 12. I want to know about K.V.P.Y and how can I apply for it?
— Gandharv Lijhara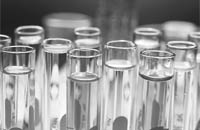 A. The Kishore Vaigyanik Protsahan Yojana is an ongoing programme initiated by the Department of Science and Technology, Government of India, to encourage students of basic sciences, engineering and medicine to take up research careers in these areas.
Generous scholarships are provided (right up to the pre-Ph.D. level) to selected students. In addition, summer programmes in prestigious research and educational institutions in the country are organised and preferential access to libraries, laboratories and museums is provided.
Since you have not mentioned what stream you are in, I'm giving you the comprehensive details so you can apply for the area of your choice.
n Eligibility for basic science
- Stream SA: Students joining class 11 (science subjects) in 2008-09 with min 75% (65% for SC/ST) in math and science in class 10 boards.
- Stream SB: Open to all first year students of BSc / MSc; integrated in 2008-2009 with minimum 60% marks in math and science in 10+2 boards.
- Stream SB + 2 (SX): Open to all students of class 12 in 2008-2009 who aspire to join IISER for integrated MS programme. Should have minimum 75% marks in math & science subjects in class 10 boards.
- Stream SP: Students of class 11 and 12, year one or two of any UG programme in basic sciences with minimum 60% in class 10 & 12 boards. A science-based research project is mandatory for participation.
n Eligibility for engineering stream
- Stream SP: First year BE / BTech / BArch with minimum 60% marks in 10+2 board exam. A research project is required. Second year BE/ BTech / BArch with minimum 60% marks in the first year. A research project is required.
n Eligibility for medicine stream
- Stream SP: Those enrolled in MBBS programme with minimum 75% (65% for SC/ST) marks in science subjects in 10+2 board exam. A research project is required.
n Selection: On the basis of an aptitude test to be conducted on November 2, 2008, excellent academic record and demonstrated interest in research.
n Fellowships: Rs 4,000-7,000 a month and contingency grants for students studying basic science, engineering and medicine.
n Application form: Download from the Indian Institute of Science website (www.iisc.ernet.in/kvpy).
For more details, contact Kishore Vaigyanik Protsahan Yojana, Bangalore 560012.
Holistic Healing
Q. I have done BAMS and am very interested in alternative therapies. I have also done a course in yoga. Now, I am keen to enroll in a short course in acupuncture but have not been able to locate a recognised course in the subject. Could you please suggest a good one?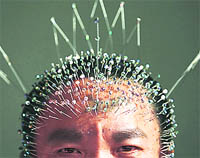 A. Indira Gandhi National Open University (IGNOU) (www.ignou.ac.in) has just introduced a one year PG Diploma in Acupuncture in collaboration with the Institute of Acupuncture and Natural Medicines, New Delhi.
Eligibility: Medical graduates (allopathy / ayurveda / unani / siddha / homoeopathy / yoga / naturopathy)
Application form and details can be obtained from the IGNOU website. But you'll haveto hurry. The application deadline is October 31, 2008.
This column appears weekly. Please send in your queries, preferably on a postcard, along with your full name, complete address and academic qualifications to: Editor, Jobs and Careers, The Tribune, Sector 29, Chandigarh-160030, or at careers @tribunemail.com