Gesture of a kind
On World Kindness Day, stars remember an act of kindness that moved them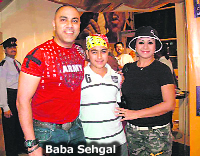 Celebrity status is addictive. Glamour, fans and endless autograph-signing sessions. Wow! And the people we are talking about here have seen it all. But in this journey to stardom, these people from the tinsel town have not forgotten the little gestures of support. Some from known people, some from unexpected sources. And looking back, they share an act of kindness that made a difference in their lives. And as they say, "Doing it helps us in valuing and rejoicing our present." We hear from them the one such act that they recall without racking their brains.
The K-Quotient
A little act of kindness makes a life-long impression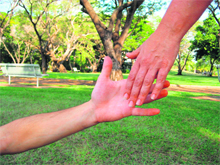 TODAY is World Kindness Day. For many of us, it might come as news that there is a day that celebrates compassion and goodwill. But the idea to make this world a better place took seed almost a decade ago. In the late 90s, 11 countries got together for what was called the World Kindness Movement and the decision was taken to celebrate November 13 as World Kindness Day. The statement reads: "The purpose is to look beyond ourselves, beyond boundaries, culture, race and religion, and realise we are citizens of the world."
Nail tale
Strikingly good nails can now be on your fingertips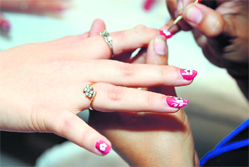 For, you now have "bars" that just don't remove the cuticles, and soften the hands, but also enlarge the charm of your short nails by lending them some length. And if that's not enough to nail your guy down, you can safely place yourself in the dexterous hands of the artists at the bars. They translate the beauty of nature, even cartoon characters, on the tiny canvas of your nails with soft stroke of paintbrushes. To top it all, you do not have to spend more than 25 bucks a day for hands down beauty. Finger out something like Rs 500 from your handbag, and you can wear your attitude on your nails for the next 15 days.
Write to Renee
at lifestyletribune@gmail.com or Life Style, The Tribune, Sector 29-C, Chd
I am a twenty-two years old guy and on vacation from my college in Pune. I came across your column and was delighted to know that someone from my laid back hometown was actually trying to give some answers to people's problems. Well, I have one — girls. I am extremely gregarious and friendly when it comes to guys but the moment I am in female company I am tongue – tied. Before I head for a party I am all geared to play the role of this charming and dashing young man but the moment I am in the midst of the party scene my confidence seems to hit rock bottom and I seem to just stand in a corner and watch. Please help.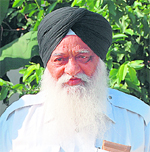 Living beyond death
Not many of us knew Harbhajan Singh of Sector 29 till he starred in an upcoming Saif Ali Khan film, in the role of an elder. He told us the film had made him feel immensely rich. He had been paid Rs 10,000. Just a few years ago, he did not have the Rs-500 bribe the police had demanded from him to release the body of his son who was found dead on the railway tracks in Ludhiana. He had to spend two days sitting by his young boy's body in the mortuary before he could bring him home.
Mince melange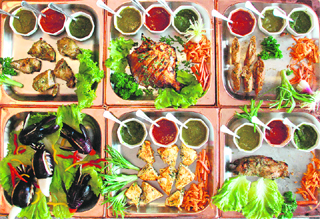 The kebab carnival being held at Hotel Orange dishes out a blend of the traditional and the innovative. Leading the menu of the special kebabs are the jugalbandi kebabs, chicken and mutton mince-filled fish preparations, and among the vegetarian fare, the bhutta seekh kebabs and the three-layered paneer titiya tikka. To lend a distinctive taste to some of the dishes, betel leaves have been used generously, as in the Benarsi murg kebab.
Photos by Himanshu Mahajan
Teacher's day
Beam Global Spirits & Wine has announced the winners of the 8th Annual Teacher's Achievement Awards. Sanjeev Bhikchandani won the 8th Teacher's Achievement Award in the business category, Sunidhi Chauhan won the award in entertainment (Music) category, Manish Arora won the award in communication (Fashion) category and Abhinav Bindra won the award in sports category.