'Gada batta' fortnight begins on December 15
Kashmiri Pandits to offer food to deity
Jammu, December 12
The coming fortnight has a unique cultural significance for Kashmiri Pandits. Even away from the valley, they have been following the age-old practice of pleasing their deities by offering them rice, fish and khichdi every winter around this time.
Jammu bus stand
Rain adds to commuters' woes
Jammu, December 12
The first spell of shower in winter season has exposed the pathetic condition of the General Bus Stand here.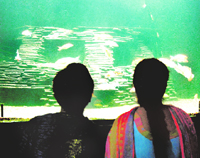 Underground aquarium a crowd-puller
Jammu, December 12
The subcontinent's largest underground aquarium
built adjoining the historic Bahu Fort here has
become a must-visit spot in the itinerary of the
tourists visiting the City of Temples over the last
couple of years.


Visitors at the Bahu aquarium in Jammu. Tribune
photo: Anand Sharma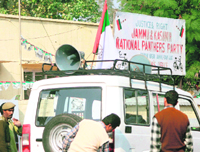 Poll campaign brings musicians
back in tune
Jammu, December 12
There was a time when courtesans would sing
paeans for their king to please him. Now, the
candidates of various political parties too get
such songs churn out in their praise, not for
their sake but to woo the voters.


Campaign vehicles fitted with loudspeakers play promotional songs. Photo: Inderjeet Singh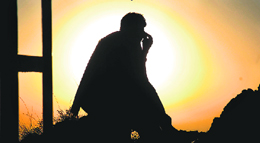 A man watches the sunset on the outskirts of Jammu. Tribune photo: Anand Sharma
Cake to improve health
of livestock
Jammu, December 12
With the aim to improve the health
status of livestock, Sher-e-Kashmir
University of Agricultural Sciences
and Technology (SKUAST), Jammu,
has produced a "nutritious cake"
after taking into consideration
deficiencies in domestic animals in
different areas of the region.
PSA pledge to 'bring about change' in system
Jammu, December 12
Socialism may be an outdated concept, but the Progressive Students Association (PSA) is an organisation that subscribes to all such things and pledges to bring about a "change" in the existing system "plagued by several ills".

Letter
Create more parking space