Heat Over power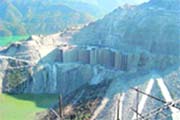 Dehradun, January 9
A confrontation between the Uttarakhand government and the Centre seems imminent following the decision of the state government to take over construction of the Lakhwar-Vyasi project from the NHPC.

Work in progress at the Tehri Dam in Garhwal district of Uttarakhand. Tribune photo: Vinod Pundir
Wear a spec of style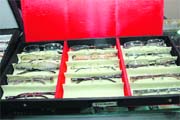 Dehradun, January 9
The spectacles market in the Doon valley has undergone a sea change with the arrival of latest brands. "The spectacle market is growing fast with both young and old flaunting their stylish eyewear.

A range of spectacles on display at a shop in Dehradun. Tribune photo: Vinod Pundir