Electronic money order to curb hawala transfers
Dehradun, February 1
The electronic money order (eMO) is expected to take the sting out of the hawala transactions thriving on account of long delays caused by the manual system in post offices.
Miracle 'shivling' attracts devotees in Mussoorie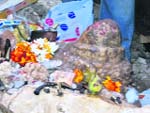 Mussoorie, February 1
A stone shaped exactly like a 'shivling', found here during construction work, has attracted the attention of hundreds of devotees. The stone was found by workers while digging rocks for construction of a building at the Lal Bahadur Shastri Academy of Administration in Mussoorie recently.
Good old days of snow
Snowfall in the "Queen of the Hills" has become a cherished memory of the past. Helpless January, the month of hope, has given way to February and spring has already started knocking on heaven's door, yet there are no signs of snow in Mussoorie.
Wildlife Institute gets Earth Heroes Award
Dehradun, February 1
Dehradun based Wild Life Institute of India's Ranthambore-Sariska Tiger Relocation team has won the Earth Heroes Award 2008. The WII team that has got the award in Wild Life Service Award Category had undertaken one of the most scientific tiger relocation exercise of the world.


Double Click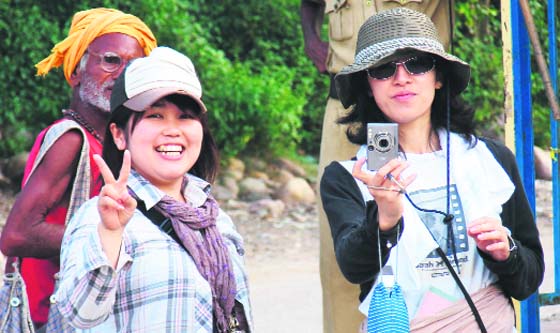 Two Japanese tourists click photographs in Haridwar on Sunday. Tribune photo: Rameshwar