String Sutra
Basant bahaar. The season of spring has brought a bouquet of melody from afar, with the sounds of Scotland blending with the sarod at Samaagam,
writes Chetna Keer Banerjee.
Tunes after terror. Melody beyond Mumbai. That Samaagam, a unique confluence of sarod recital and the Scottish Chamber Orchestra, should have begun its six-city India tour from post-26/11 Mumbai, is perhaps symbolic of power of music in uniting humanity, especially in the face of modern-day scourges like terror and violence.

n Mere sur aur teri beat…
n Violin vistas
n Beyond bagpipes
n Highlands to Himalayas

Photo: Kamal Kishore
22 is the catch
When it comes to bonding with parents, watch out for 22, says a study
What parents do for kids is phenomenal, right from bringing them into the world to waking up late nights, changing nappies, getting them into school, making them learn how to walk and talk, the skills needed to survive in this mad, bad world and plenty more. But do you know when children really start valuing their parents?



n Magic Numbers

Conned on Facebook
Married man travels 400 miles for romp with a hoax lover
A married Manchester United fan drove 400 miles for a romp with a girl he had met on Facebook, only to discover that it was a hoax set up by two rival Liverpool supporters. Stuart Slann, 39, is said to have made a nine-hour trip from his home in Sheffield to a remote farm in Scotland last month to meet the woman he had been messaging with on Facebook.

Good parenting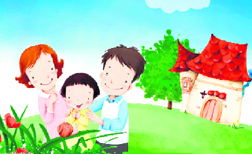 Apart from providing good living, education and support, parents need to provide kids moral grooming too
Life affords no greater responsibility, no greater privilege, than the raising of the next generation," said celebrated pediatrician and US surgeon general C. Everett Koop. But while bringing up kids, our mind is so pre-occupied with thoughts of arranging their admission into a posh school, planning a Disneyland holiday and saving for the future expenses that we forget the very premise of parenting: Making our children good human beings.

Renee writes
Artist in peril


[email protected] or Life Style, The Tribune, Sector 29, Chd.
I am a 32-year-old struggling artist who has lived the life of an idealist throughout.  While I am painting and drawing, I come alive but this is short lived because of the harsh realities of life.

Lifestyle invites responses for


'RELATIVELY SPEAKING'

Seven wonders
This photography exhibition at PU captures the extraordinary in ordinary
Metaphorically speaking, it's a VIBGYOR. Not because of harsh blinding psychedelic electric colours, but due to the play with number seven. Seven names, seven photographs and forty-nine prints.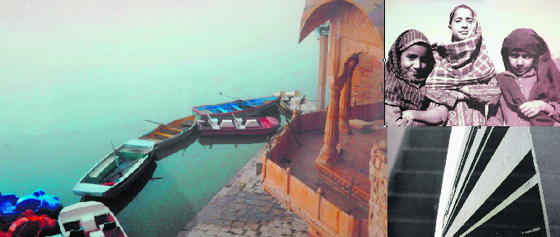 Through Rajinder Bhandari's lens (left); 'The Tribune' by Kuldip Dhiman (below right). Photos: Parvesh Chauhan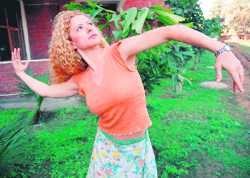 Dance mantra
American choreographer Valerie Green
is in city for conducting a workshop
No exaggeration. There are two kinds of
people in this world—ones that can dance
and others who just exist! For the
'so-called' mere bodily movements are a
universal language, way of life, in short,
parallel existence!

Photo: Parvesh Chauhan

Pet theory
Crate of life
Right from the beginning take your puppy out with you for short drives. It is a wise idea to always have your dog in a cage in the car, if there ever was an accident that crate could mean the difference between life and death for your pet.
Will they, won't they
Critics ponder over Slumdog's chances at Oscar
British director Danny Boyle's underdog saga of a Mumbai tea-seller, Slumdog Millionaire can bag an Academy award if the jury decides to back an "outsider" movie rather than a typical Oscar-type film like Curius Case, an eminent critic has said. "If Oscar goes with an Oscar-type movie like Forrest Gump or Titanic, I think the winner will be The Curious Case of Benjamin Button. If Oscar goes with an outsider like Fargo or Little Miss Sunshine, I think Slumdog will win," said Rini Cobey, Gordon College associate professor of communication arts and chair of the department.

Fist full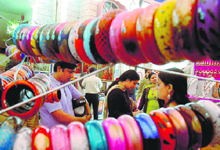 Funky and stylish, these kadas at the Rajasthan Arts and Craft festival at Sector 33 will sure add colour to your wardrobe of accessorries. Photo: Parvesh Chauhan
I'm the boss
Women of today are not asking for preferential treatment: Preity
Bollywood actor Preity Zinta today said that people find it difficult to digest that she is the boss of an IPL cricket team.
Cuba calling
Cuba offers itself as a shooting destination
Cuba is serenading Bollywood's bigwigs to use the Latin American country for shooting Bollywood films, the Cuban ambassador to India said. In Goa to inaugurate four-day Cuban film festival, Miguel Angel Ramirez Ramos said that he was holding parleys with players in the Indian mainstream film industry and pitching Cuba as a film shooting destination.
Pause mode
Shah Rukh says he is fine and on rest for three weeks
Bollywood superstar Shah Rukh Khan, who underwent a successful shoulder surgery, was discharged from hospital and said he was feeling fine but would take some rest and take care of his kids' studies.
Web of an actor
Celina Jaitley launches her official website
Actor Celina Jaitley today joined the growing tribe of actors and celebrities, having their own websites, by launching her own official site www.mycelinajaitley.com, from where she would interact with her fans.