Raring to go
It is the turn of Ambala and Baddi to make their mark on the map of Indian real estate. Proximity to Chandigarh apart, poor infrastructure had always been a drawback. TEAM REAL ESTATE finds out how recent developments may turn the slump story around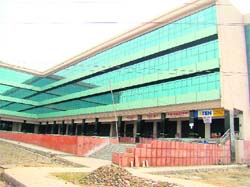 POTHOLED, narrow roads and poor infrastructure may soon be a thing of the past in Baddi-Barotiwala-Nalagarh (BBN), Himachal's prime industrial area. Considered home to the hottest and costliest real estate among tier III cities in the country, a plethora of developmental projects for the belt is expected to help it beat the slump.


A commercial complex coming up in the Baddi-Barotiwala-Nalagarh industrial area.
Over Rs 1000 crore lost in home loan frauds till end 2008
Trouble in dreamland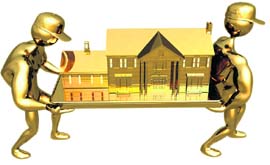 AFTER the financial services segment, home loan frauds are now haunting public sector banks across the country. In 2008, the fraud figure crossed the Rs 1000-crore mark. According to a report submitted by the Reserve Bank of India under the Right to Information Act, home loan frauds amounted to Rs 600 crore from 2002 to 2006.
Experts say still scope for 30 pc correction in realty prices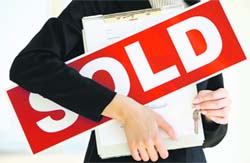 The worst is not over
WITH investors shying away from real estate sector, Property Investment Advisors, ASK, expects there could be an up to 30 per cent price correction across most realty markets in the country. "We believe that there is scope for another 25-30 per cent correction in prices in most (property) markets of the country," ASK Property Investment Advisors said in a report based on a review of the sector.
Housing for all
REALTY player Raheja Developers will build up to 30,000 apartments in the affordable housing category in the National Capital Region in the next two years, which will be offered at Rs 4-25 lakh.
Omaxe launches Rs 250-cr project
REAL estate developer Omaxe Ltd has announced launch of a Rs 250-crore project spread in 52 acres of area in Vrindavan.
Tax tips
No CGT if you buy & sell within one year
Q. I had purchased a house at Chandigarh in the year 2005 and the same was let out as I was working in Gurgaon. I have now purchased a house in Gurgaon by taking loan from a bank. The house at Gurgaon is self-occupied. I intend selling the house at Chandigarh as the same has been held for a period of more than three years and the capital gain arising thereon would be a long-term capital gain. Can I get exemption under section 54 of the Act since the house was bought at Gurgaon within one year of the date of sale of the Chandigarh house?
GREEN HOUSE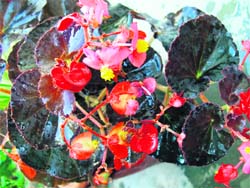 Burst of begonias
AS a gardener you want colour, longevity, variation, softness and mass effect. You seek adventure in propagation, growing plants in plains or in hills, you want something to flower in shade yet not lend a casual look to your display. The plant should flourish in a well-lit verandah or a dark room and have many other possible good horticultural traits! But if you want both foliage and flowers, enter the world of begonias.