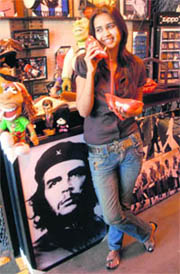 TREND MILL
The Doll House
Cute, salacious & glam: You want your room to look just like you. SAURABH MALIK tells you how
THE walls wear a fresh coat of baby pink — the colour you love to give your persona a charming outlook. The downy curtains in pastels compliment the delectable walls, the near-white carpet looks all nice and neutral and goes along well with the comforting bedsheets. You even have a photo frame with a flower motif, the one in which your childhood snap blooms. But still, the room does not exude the charm of style and youth. You need something more.
White Revolution!
Scores of humble replicas of the White House have come up in Jammu
WHAT is common between the United States of America and Jammu? Hint: It is white in colour and while there is only one in the US, the Temple City boasts of many. The White House in Washington DC — home to the most powerful person on the planet — has scores of humble "replicas" in Jammu's various posh localities.
Tax tips
You haven't committed I-T default
Q. I purchased a housing plot in 1989 from PUDA on which I constructed a small portion to avoid its resumption. I sold it in October 2008.
What is fair value of the house?
It's a long-term gain
Conversion delay
Move court against DDA
No tax on gifting property
Mumbai, Delhi in most expensive cities' list
THE country's financial hub, Mumbai, and the National Capital, New Delhi, are among the world's 10 most expensive cities for expatriates to live in, says a survey by global HR consultancy, Mercer.
Mumbai even more expensive than New York and Beijing for expats!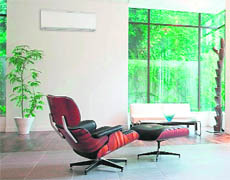 GROUND REALTY
Keep your cool
Going in for an air conditioner? Don't sweat. JAGVIR GOYAL has done the spadework. So, just read through and make your choice
AN air conditioner is no longer a luxury. Small, high-rise buildings, improving living standards, rising temperatures and lowered AC costs have made it a necessity. Under such circumstances, it is worthwhile to be aware of the basic points that one should keep in mind while selecting and buying air conditioners.
Full circle?
Buyers breach land sale agreements with aplomb, choose to forego surety money than pay up in meltdown-hit market
THE cat and mouse game between the seller and buyer has reversed in the existing economic climate. Now, sellers find themselves at the receiving end with little choice but to hope that buyers will uphold the price agreed to before the meltdown.