Hopes revive for buyers
What once seemed a distant dream is now a virtual reality. With property prices taking a plunge, owning a property is within everyone's reach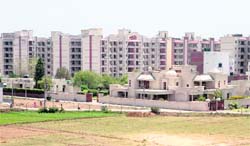 A year ago, you would have never thought of buying a property when the prices were going through the roof. You always fell short of some lakhs to buy a property and by the time you arranged the required amount, you again found that the price of the dreamt property had increased by another few lakhs. As a result, you ultimately dumped your plan. But rekindle all those lost hopes, as things have changed in the recent times.
Retailers feeling the heat
From offering big discounts to freebies, big retailers are trying all kinds of tricks to bring back the lost customers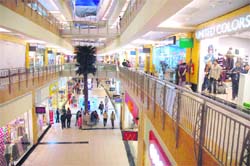 It was only last year that there were worries about whether the small stores would survive the competition that had been thrown in by large players who were entering the retail business. The debate also raged from whether the small retailer would survive when big malls were coming up offering wide range and variety. Alas! Today the debate has changed to whether the malls and big retailers will survive given the economic slowdown that has gripped the world and the shopper along with it. 
Affordable homes: Talk of the town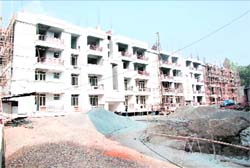 Mumbai: A recent state government lottery for about 4,000 low-cost apartments in Mumbai drew more than 4,30,000 applications, underlining the need for affordable housing in a country where housing is also a top election issue. Political parties of all hues have seized on affordable homes as a vote getter in the ongoing general election, plugging in to the frustration of millions priced out of a real estate boom fuelled by a robust economy and a six-year bull market.
GROUND REALTY
Cost-effective creation
Building a dream house can leave a big hole in your pocket. But, by following some economy measures you can significantly bring down the cost of construction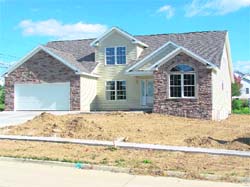 Construction of a house is one such activity that often drains all the resources one has. Yet everyone dreams of building one — beautiful, unique and different from everyone's. Expenses always exceed the estimates. Finishing stage often leaves the house builder in cold sweat. During such times, even a small economy measure, if suggested, feels like a whiff of fresh air. A few such measures, if taken, can help in cutting unnecessary costs and bring the actual plinth area cost down and looking unbelievable to others. Here is some sincere advice:
Sagging demand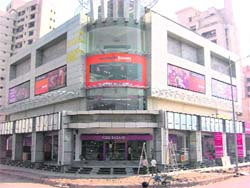 Commercial real estate in Ludhiana has come to a standstill. Despite a considerable drop in the rentals of commercial spaces, there are no takers
Many of the gleaming glass and concrete structures coming up all around Ludhiana may remain just like that — glass and concrete structures — without occupants. Going by the ongoing trend in the real estate sector, especially commercial real estate, which has been the worst victim of the global economic meltdown, things are not looking pretty.
REALTY BYTES
Mittal street gets cheaper
London: Under the scorching economic recession, houses have become cheaper by an average of about five million pounds in the 'billionaire's row', but the tag of UK's costliest street still remains with this tree-lined avenue where Lakshmi Mittal and his family owns three houses.
Office rentals drop in Q1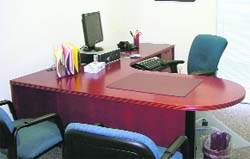 New Delhi: Demand for office space has not picked up despite drop in rentals across major cities in the country with vacancy levels touching up to 42 per cent in the first quarter of this year, according to real estate consultant Cushman & Wakefield. Drop in rentals in major business districts of India ranged between three per cent and 37 per cent compared to the previous three months but it has not helped much in developers renting out office premises, particularly in IT/ITES destinations, C&W said in its quarterly report.
Tax tips
Ancestral property: Father can disinherit son
Q. We are one brother and one sister. Our father owns 12 acres of agricultural land, which he had inherited from our grandfather. My questions are:
Q. We are one brother and one sister. Our father owns 12 acres of agricultural land, which he had inherited from our grandfather.