Hot property
Expressway on Southern bypass alongside Ludhiana's Sidhwan Canal sees builders and buyers flock to the area
THE Punjab Government's announcement to set up a Rs 400 crore expressway on the Southern bypass alongside Sidhwan Canal in Ludhiana has provided a fresh breather to the real estate business on the canal banks.
| | |
| --- | --- |
| | |
| A view of some of the colonies that have come up along the banks of the Sidhwan Canal in Ludhiana. | The canal by night after Operation Clean-up. |
They came, bought & are now repenting
A DREAM GONE SOUR: Residents of unauthorised colonies in Amritsar's periphery find themselves in a bind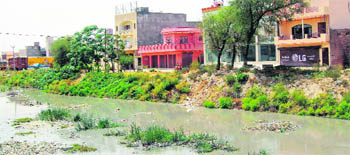 IT all seemed like a good idea to begin with: Owning a house in close proximity to state-of-the-art townships established by leading realty developers in Amritsar. A quality life and handsome returns on the investment and were a given. But that's not how it turned out.
Houses that have come up in one of the colonies along the open drain on Amritsar's Circular Road.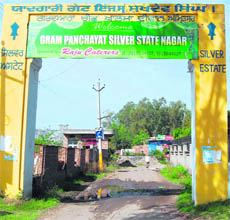 Leading the way
THE Silver Estate Colony is extraordinary as it gained approval the other way round — it became a panchayat to receive basic amenities! Unlike names of villages in Punjab that which reflect its culture, it adopted name of Silver Estate Gram Panchayat. Earlier, the area was part of Pandori Warraich village, which falls under Verka, made famous by Verka Dairy. The colony — located in the middle of bypasses of Majitha and Batala roads — does not fall under Municipal Corporation (MC) limits. It became a gram panchayat as it fulfilled criteria of minimum 250 votes and fell out of the MC's jurisdiction.
Ground realty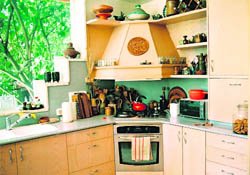 Wood Magic
JOINERY work makes up a major percentage of the cost estimate of a house. Not only has the cost of wood increased manifold over the years, good quality wood is also not available. Many wood substitutes and products have entered the market and are widely in use. Several tips and guidelines on doors have been shared through this column in earlier issues. Here is some more valuable and useful information on wood products and related issues...
Tax tips
You'll have to pay CGT
Q. I sold my HUDA plot in 2007. I kept the money from the sale in a bank for six months. In 2008, I purchased a flat from a private builder and am paying installments. Is there any capital gain on the amount I have received? I have not shown any deal in my IT return. Please advise.
Your sisters can claim share
Apply for PAN, then file return
What will matter
If you stay in India, RBI nod not needed
Realty Bytes
2010 will be a better year
Residential demand to lead realty recovery: Crisil
THE real estate market is likely to recover on increasing demand in the residential segment in 2010, driven by improving affordability, steady economic growth and greater liquidity, a Crisil report says.