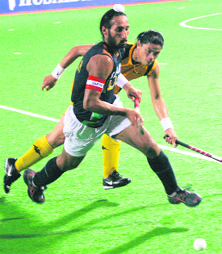 No room for complacency
Welcome as it is, there is a danger that the six-wins-one-draw record of the Indian hockey team in the seven-match series against Canada may breed a false sense of well-being in a country which failed for the first time since 1928 to qualify for the Olympic hockey tournament in Beijing last year. After the humiliation of returning empty-handed from the 2006 Doha Asian Games, the absence of an Indian team in the Beijing Olympics was a catastrophe waiting to happen.



Sardar Singh, the Player of Series in the recent matches against Canada, is the most complete player of the Indian team

Fitness Mantra
Cereal sense
Cereals have been the staple human diet from prehistoric times because of their wide cultivation, long shelf life, flavor and a great variety. Cereals are seeds of plants. Like all seeds, cereals are very nutritious because they contain all nutrients that an embryo plant needs to start growing. Cereals consist of four essential parts, namely — the husk, hull or chaff, which is the outer covering loosely attached to the grain; the bran or the outer coat of the grain itself; the germ or embryo; and the endosperm, which contains nutrients comprising a considerable volume of starch, a small amount of protein and a little fat.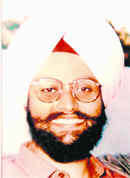 Remembering Samarvir
THE Samarvir Sahi Golf Tournament that concluded at the Chandigarh Golf Club last week attracted the cream of amateur golfers from all over the country. Eighteen-year-old Abhijeet Chadha of Chandigarh led the field on the first two days. Faridabad's Abhinav Lohan took lead on the third day. But Noida's Rahul Bajaj came back from a three-stroke deficit to clinch the trophy. The IGU-recognised tournament is a major national tournament on the amateur circuit and is keenly watched by golfers all over the country.
Cardio tennis
The new rage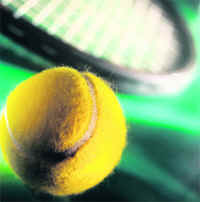 Health enthusiasts in Chennai have taken to cardio tennis as a fun way of keeping in shape. Cardio tennis is a group activity featuring various drills, equivalent to a high-energy workout. It is the desire to burn some fat while learning a sport that is attracting people of all ages to the tennis courts. Rishi, a coach at the cardio tennis classes in Anna Salai in Chennai, said that the exercise being a novel concept in the city is attracting many people. "We have started something called cardio tennis where people come in and they learn the sport and as it revolves around exercising, so they are constantly running. So, it is fun. They also learn the sport properly," he said.