PUNJAB
HARYANA
JAMMU & KASHMIR
HIMACHAL
REGIONAL BRIEFS
NATION
OPINIONS
LETTERS
BUSINESS
SPORTS
WORLD
Tuesday, December 15, 2009, Chandigarh, India
Updated at 3:00 am (IST)

Shopian women had drowned: CBI
Absolves 4 cops, chargesheets 13 for fabricating evidence
Srinagar, December 14
Two Shopian women were not raped and murdered, but drowned and doctors, lawyers and some civilians, including a kin of victims, conspired to falsify evidence to "discredit and cause injury to" the police and security forces, the CBI told a Division Bench of the Jammu and Kashmir High Court here today.
CAST YOUR VOTE
Has the level of security improved a year after the 26/11 terrorist attack?

EDUCATION
JOBS & CAREERS
HEALTH & FITNESS
SCIENCE & TECHNOLOGY
REAL ESTATE
SPORTS
Congress in quagmire over Telangana
New Delhi, December 14
With no visible end in sight to the Telengana crisis, the Congress on Monday admitted that it was plagued by deep inter-party divisions on the proposed state. But, quickly slipping into the firefighting mode, it sought to explain that MLAs and MPs protesting against formation of Telengana were not "rebelling against the party", but "showing concern against bifurcation" of the state.


BJP sounds like Cong on smaller states
AP Assembly in turmoil, adjourned sine die
Hyderabad, December 14
Hit by Telangana turmoil, Andhra Pradesh Assembly was today adjourned sine die, nine days ahead of the schedule, as regional passions ran high and slogans for and against bifurcation of the state reverberated in the House.


Telangana fuels 'split-Bihar' demand

Darjeeling bandh called off
76 Rajya Sabha members seek Dinakaran's impeachment
New Delhi, December 14
In a significant step, 76 members of the Rajya Sabha, belonging to different Opposition parties, have submitted a petition to Chairman Hamid Ansari seeking impeachment of Chief Justice of Karnataka High Court PD Dinakaran while citing serious allegations of corruption, land grabbing and misuse of position against him.
Advt
NDA 60 Glorious Years
1857 The First Challenge
E - Revolution 2005:
A Two-day IT conclave
Assembly Elections - 2005
Turbans
Chandigarh is 50
125 Years of The Tribune
India: The Tasks Ahead
India at Sixty
A Tribune Supplement
EARLIER FEATURES
On Sundays
On Saturdays
Developing nations stage walkout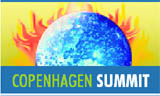 Copenhagen, December 14
The crucial climate talks were suspended today after India and other emerging nations walked out protesting that the rich countries were making attempts to shirk responsibility in tackling global warming.
Anti-Sikh Riots
Act fast against Tytler, Sajjan: PC
New Delhi, December 14
While promising to heal the wounds of the Sikh community, Home Minister P Chidambaram today said the Centre had asked the Delhi Lt-Governor to speedily act on the CBI's request for prosecution of Congress leaders Jagdish Tytler and Sajjan Kumar for their alleged role in the 1984 anti-Sikh riots.


AP Cabinet divided over Telangana
December 14, 2009
No compromise on Telangana: KCR
December 13, 2009
Congress slows down as AP revolt rages
December 12, 2009

Political crisis rocks AP
December 11, 2009

State No. 29 – TELANGANA
December 10, 2009
Free-for-all in Punjab House
December 9, 2009
India, Russia seal N-deal
December 8, 2009
India, Russia agree on Gorshkov price
December 7, 2009
'Cowardly assault' won't derail Kashmir talks: PC
December 6, 2009
40 die in Pak mosque blast
December 5, 2009