The perfect fit
Choosing an industry without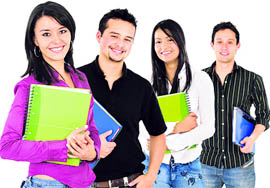 full knowledge of its specialised needs can derail your career, writes Usha Albuquerque
At the start of every New Year we normally do an assessment of our goals, both professional and personal, and evaluate how we score. Has the previous year been a good one? Is a course correction necessary? What new resolutions do I need to take in the New Year to be able to get closer to my ultimate goals?

It is important to identify with your orgnisation and feel comfortable to excel in your career


Careercature
Sandeep Joshi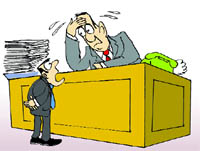 I joined the organisation because the management promised me adequate growth

Career Hotline


Sea of opportunities

Mind matters

Go the LLM way

Equip yourself for pharma sector
Revival to boost attrition
With the revival of the job market, India Inc is all set to witness a significant jump in attrition levels as well, especially in sectors like aviation, information technology and business process outsourcing, executives search firm GlobalHunt India has said.
Women fare better in recession
More women will be working than men within four years
More women will be working than men within four years due to recession, creating a "Full Monty" effect, a British think-tank has predicted.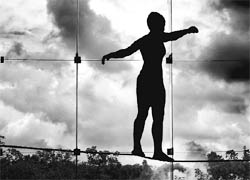 Make internship work for you
"As many as 61 Indian Institute of Management-Calcutta students got internship offers abroad with 43 per cent landing up jobs in banks and equity firms, during summer placements conducted by the institute this month.


TIGHT-ROPE WALK: Internships help students to test themselves in a field that they are interested in so that they can take correct career decisions
Shell transferring thousands of jobs to India
Houston: In order to reduce costs, global oil major Shell will soon transfer additional office jobs from Houston and elsewhere to India and the Philippines.
Skillful is successful
Skill is the buzzword in the job market today. A look at requirement, employment and wanted advertisements reveals that people with specialised skills are ''preferred''. A deeper look reveals that a "skill" is professional expertise.
Depression hits performance
Psychological stress at the office can make it more difficult for depressed workers to perform their jobs and be productive, says a new study.
New course
The Indira Gandhi National Open University (IGNOU) has started a new course in financial markets practice, which will commence from January.