Commercial slump
The slowdown has brought down prices of commercial sites considerably in and around Sangrur, writes Shariq Majeed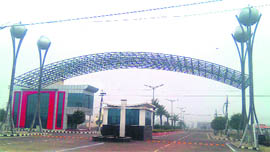 The slowdown that the realty sector witnessed over the past 12 months has brought down the prices of land used for commercial purposes considerably in and around Sangrur.



A view of a housing colony (Sangrur Valley) coming up on the outskirts of Sangrur city Photo by the writer
On recovery path
Happy days are ahead for the retail and commercial sector in 2010, writes Geetu Vaid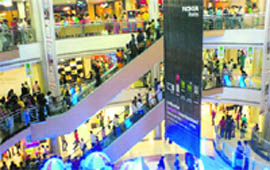 The retail and commercial sector in India has been through a roller-coaster ride changing its face and approach in the past one year. But if we compare global economic meltdown with the Indian one, the situation in Indian market is far better than the rest of the world. Attracted by correcting values; investors and end-users have begun to cash in on good bargain buys, bringing momentum to the activities in this sector.
TAX TIPS


Invest in CG bonds

Exemption status

CGT to be paid

Service charges not income from house property

Define MC limits

Deduction on house rent
Ground Realty
How green is my terrace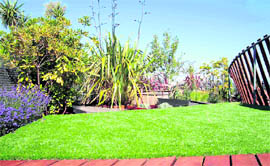 With a rapid increase in the population of India, the housing needs have also increased proportionately. At the same time, the area available for housing has decreased as a major chunk of space is required to be assigned to the development works for meeting the rising needs of the population. This situation has turned the direction of the expansion arrow from horizontal to vertical. Flats and apartment culture, already prevalent in the metros, is fast spreading among the towns and cities now.
Spurt in demand for office spaces
Considering the commercial market for office spaces, demand has definitely dipped in Delhi-NCR (around 60 per cent), but with the fact that new players, including some big business houses, are entering the market, demand has revived to around 15 per cent.